SOROPTIMIST INTERNATIONAL CLUBS OF SOUTH AUSTRALIA

---
---
Federation project 2016-2018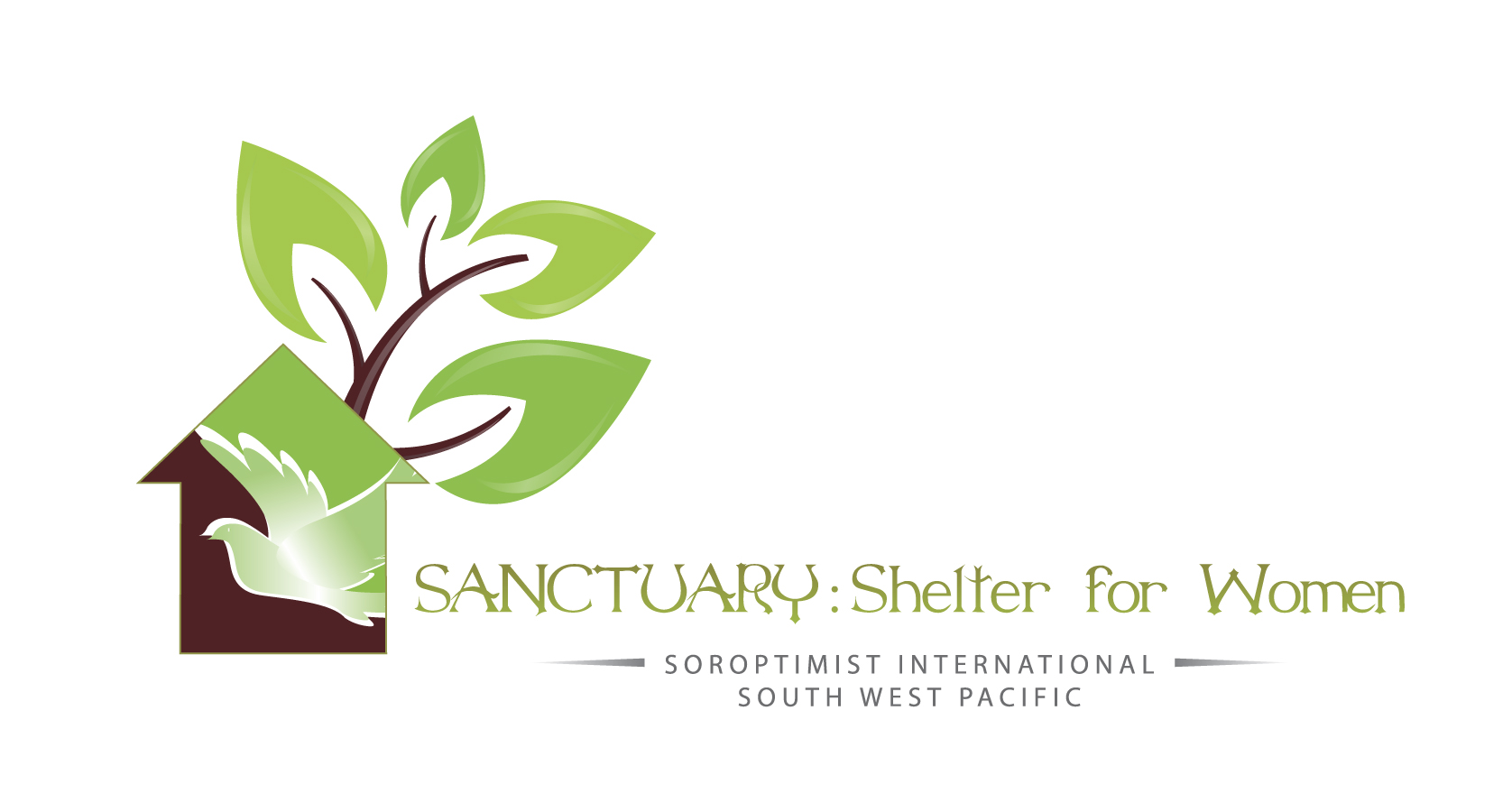 These are emergency shelters for women and children who are victims of violence and natural disasters. This project reflects the voice of Soroptimist International of the South West Pacific and its goals and objectives. Fiji is ranked 4th in the world in terms of violence and is also prone to natural disasters; cyclones in particular. Fiji's rates of violence against women and girls are among the highest in the world. There is a severe lack of shelters in Fiji and victims are often brought back to their homes, where perpetrators can re-offend.
International Presidents Appeal 2017-2019

Every SI President proposes a 'President's Appeal': a project to which Soroptimists worldwide are called to raise funds during the President's two-year tenure. For the period 2017 – 2019 the President's appeal is the project Women, Water & Leadership. At least five projects will be supported in five continents with a view to enabling women to become active leaders in water management. More specifically, these projects will connect to Sustainable Development Goals 4 – Quality Education, 5 – Gender Equality and 6 – Clean Water and Sanitation, for all purposes
Soroptimist International OF SOUTH AUSTRALIA
support the campaign to Stop Violence against women
---
---
The Adelaide white ribbon breakfast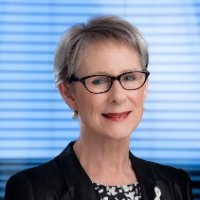 Soroptimist International South Australia are strong supporters of The White Ribbon Campaign. The WRC works to prevent men's violence against women. It seeks to promote wide-scale awareness about the positive role men can play in its effective prevention, to foster leadership, particularly by men and boys, and to bring about social change. One of the Speakers at the 10th anniversary breakfast in Adelaide was CEO White Ribbon Australia Libby Davies. Each year this breakfast has increased in numbers from 400 to 1400. South Australia has the largest event in Australia.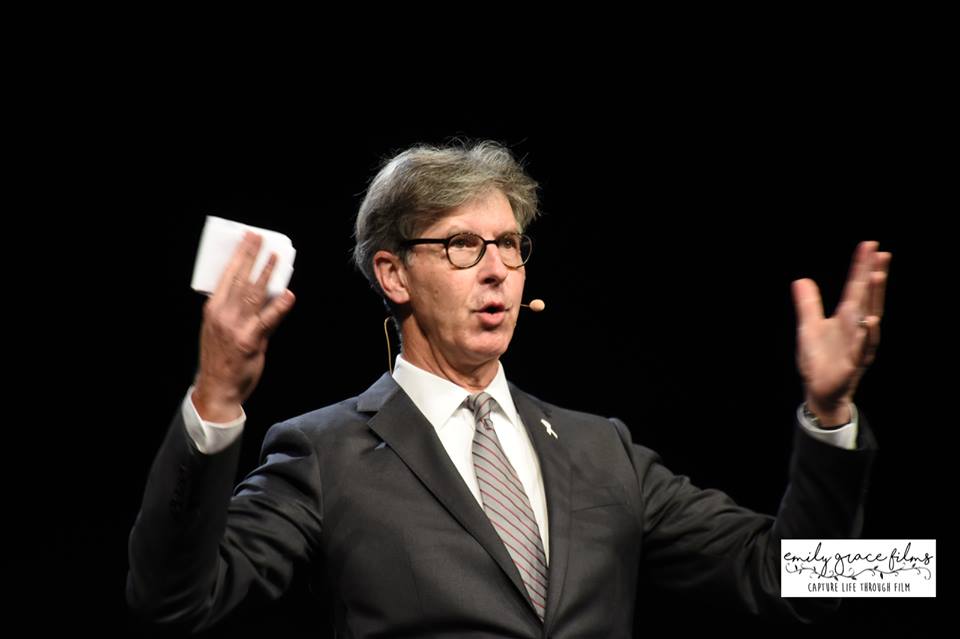 Dr Kaufman was the main guest speaker at the breakfast.
He is an internationally-acclaimed Canadian author, activist, consultant, public speaker and co founder of the White Ribbon Foundation. He is currently senior fellow at Instituto Promundo in Washington DC, a global consortium that works to promote gender equality and create a world free from violence by engaging men and boys in partnership with women and girls.
His innovative approaches which engage men and boys in promoting gender equality and transform men's lives have taken him all around the world, working extensively with the United Nations, governments, corporations, NGOs, trade unions and universities.
"If you or someone you know is impacted by sexual assault, domestic or family violence, call 1800RESPECT on 1800 737 732 or visit
1800RESPECT.org.au
. In an emergency, call 000. For more information about a service in your state or local area download the DAISY App in the App Store or Google Play."
Australia's White Ribbon Campaign to stop violence against women is strongly supported by SISA.
read more
about The White Ribbon Campaign and Adelaide's White Ribbon Breakfast Committee's activities and news.
---
White Ribbon March Adelaide 2017
Soroptimist International members of South Australia participated at the March on Saturday 25 November.
1 in 3 Australian women will experience family or gendered violence and around 2 Australian women a week has been murdered by their partner/ex-partner this year.
1 in 4 Australian children are exposed to violence in their homes.
Violence against women and children is a scourge in our society that is often endured in silence but deeply affects both the immediate victims and the health of our schools, communities and workplaces. It's time for change. White Ribbon points out that good men and women have a significant role on the issue of violence against women, we need to take a stand.
At 10am on Saturday 25 November, Adelaide's White Ribbon March began at Victoria Square (Tarndanyangga) to call for an end to violence against women and children.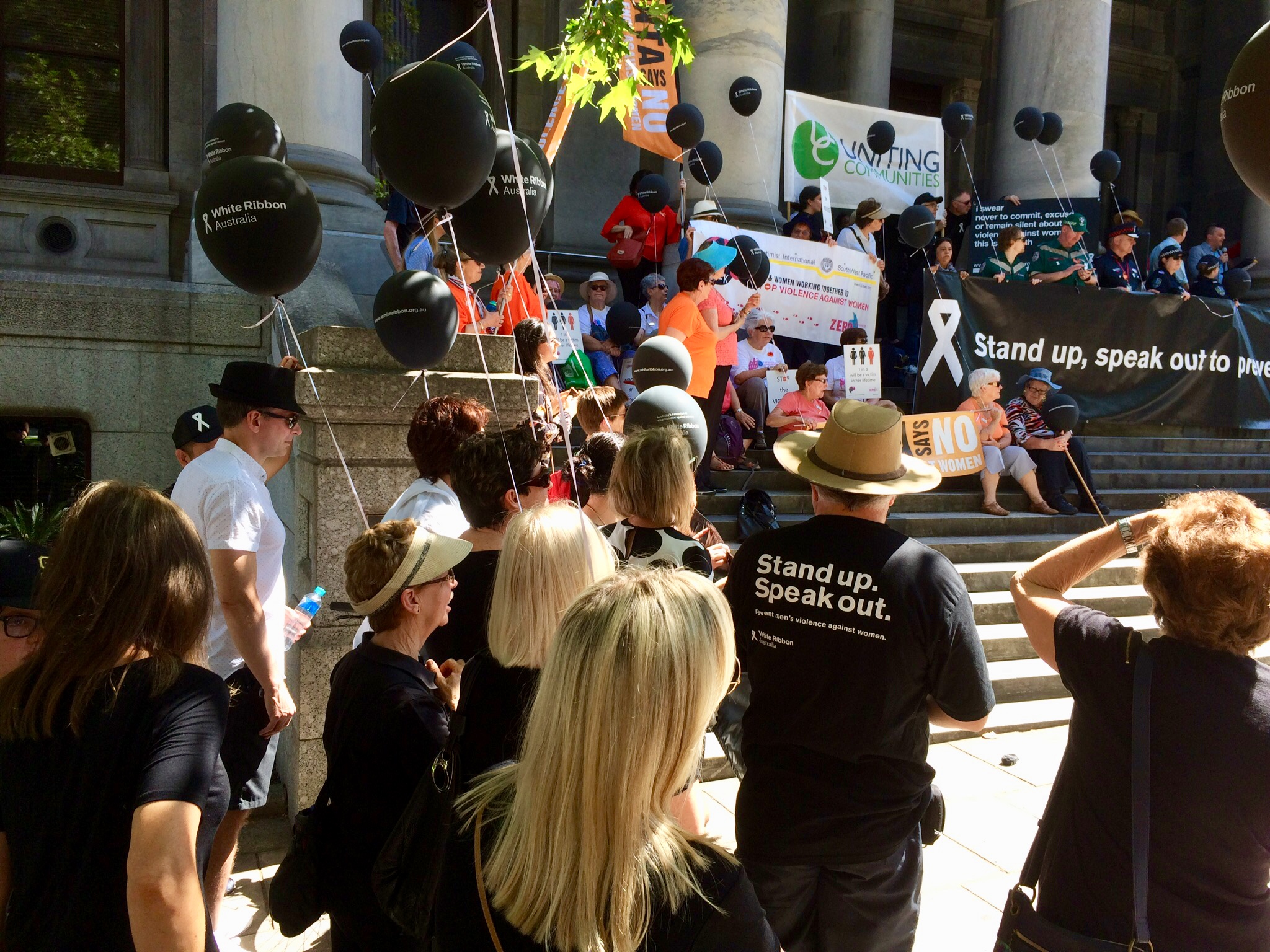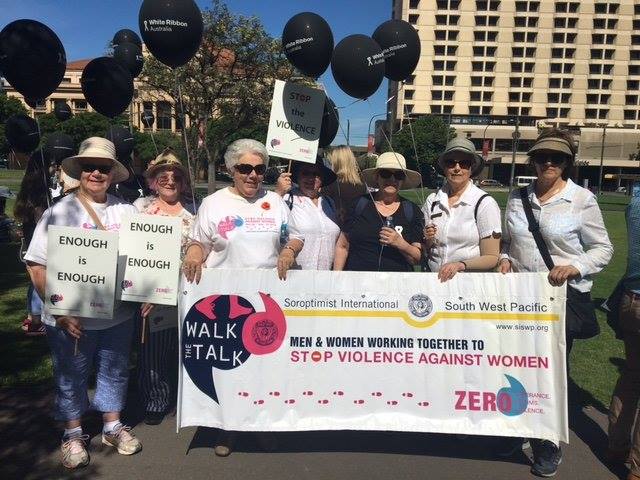 Soroptimist International of South Australia advocate for ZERO TOLERANCE TO GENDER VIOLENCE. Soroptimist International "White Ribbon" Campaign to SAY NO TO VIOLENCE runs from 25 November to 10 December each year.
---
Soroptimist International of South Australia
Welcome to our website! Read through our club pages, see where we are and what we do, add event dates to your diaries and look at the galleries of photos. You're sure to find something that interests you.
Soroptimist International is a world wide service group for women. We work towards improving the lives of women and girls through a gobal network of members and international partnerships. Women linked as sisters around the world working to enable the best in all women everywhere.
"Soroptimist" is derived from two Latin words, "soror" meaning sister and "optima" meaning best for. We interpret is as "women helping women to be their best". read more
Latest SISA Events
ACSO Awards 2017 (Association of Combined Service Organisations)
Congratultions to South Australian Soroptimist clubs on their awards.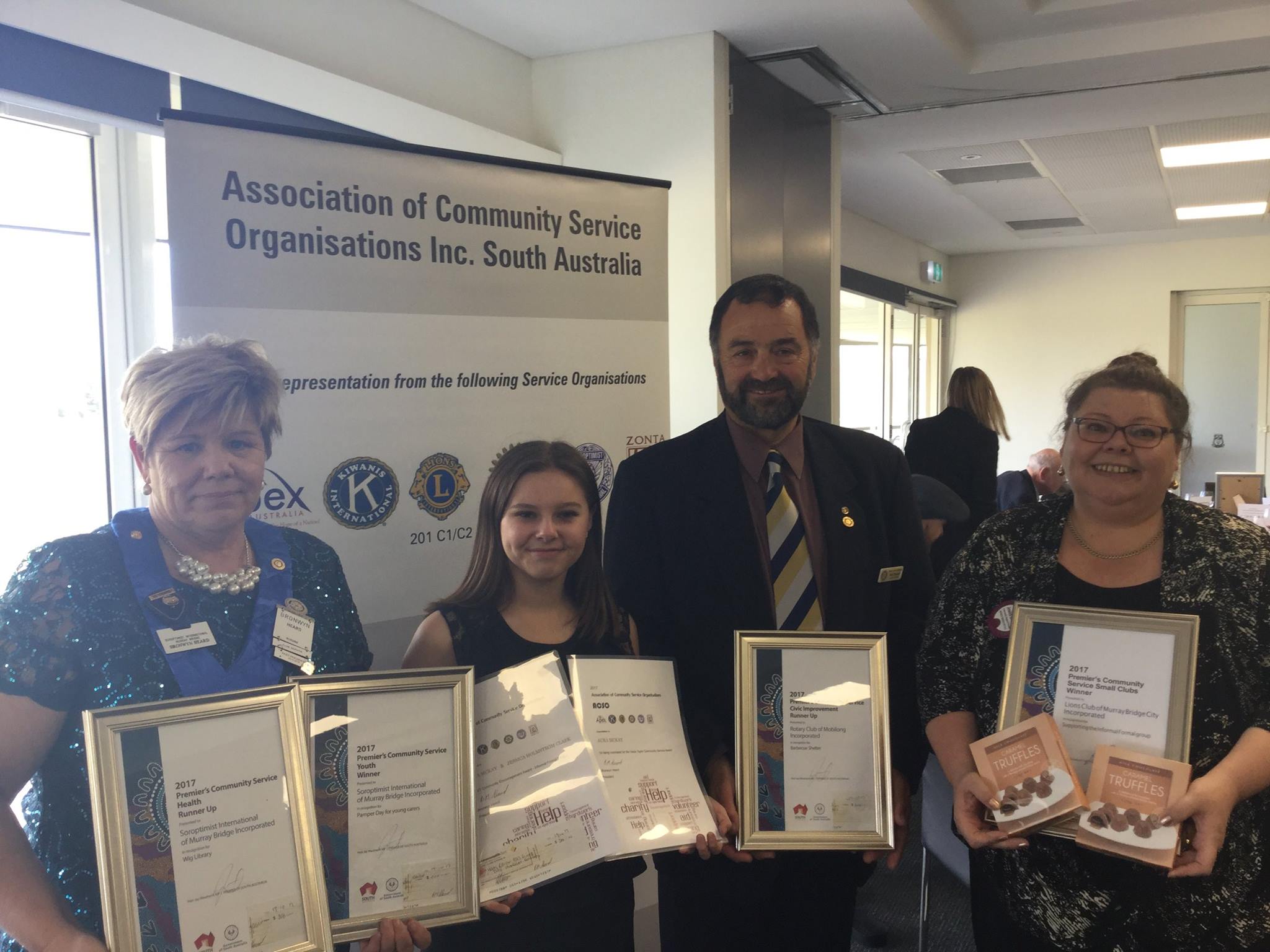 Soroptimists attend the Zonta women of achievement awards night
It was a privilege to be invited to attend the Zonta Club of Adelaide's 'Women of Achievement for 2017' Awards at the Adelaide Town Hall in March. A wonderful event where nine "Women of Acheivement" were presented awards by Lord Mayor of Adelaide Martin Haese, Zonta Club President Beverley Gum, and Awards Chairperson Raema Mahony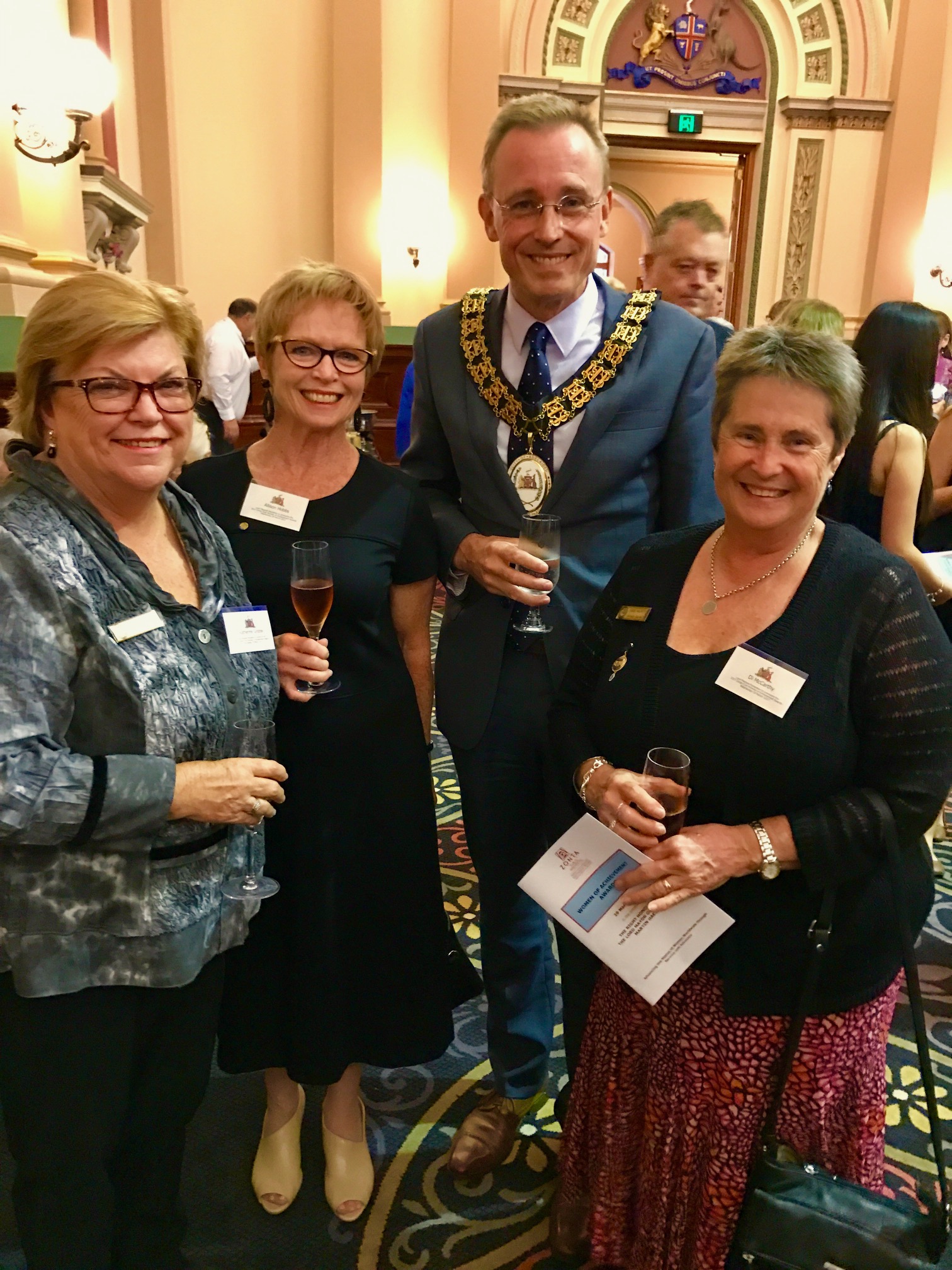 Pictured at the event with the Lord Mayor is Kath Gribble President Elect SI Australia, Allison Hobbs SISA President and Di McCarthy Immediate Past President SISA.
Afternoon Tea at Government House
A wonderful afternoon was spent with SISA Patron Mrs Le, discussing the work of Soroptimist International in South Australia and Mrs Le's involvement with our organisation. Mrs Lan Le.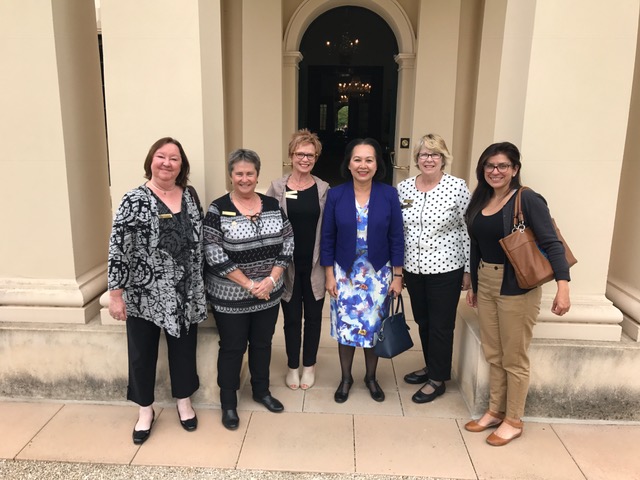 Pictured with Mrs Le from left SISA Public Relations Helen Fischer, Past President Di McCarthy, President Allison Hobbs, Mrs Le, Pam LaceyUN/Programme Liaison and Natalia Rojas Parra SISA ACSO Representative. click here for more photos.
REGION AGM 2017 IN THE BAROSSA VALLEY
Pictured below is the 2017 Region Executive Team. read more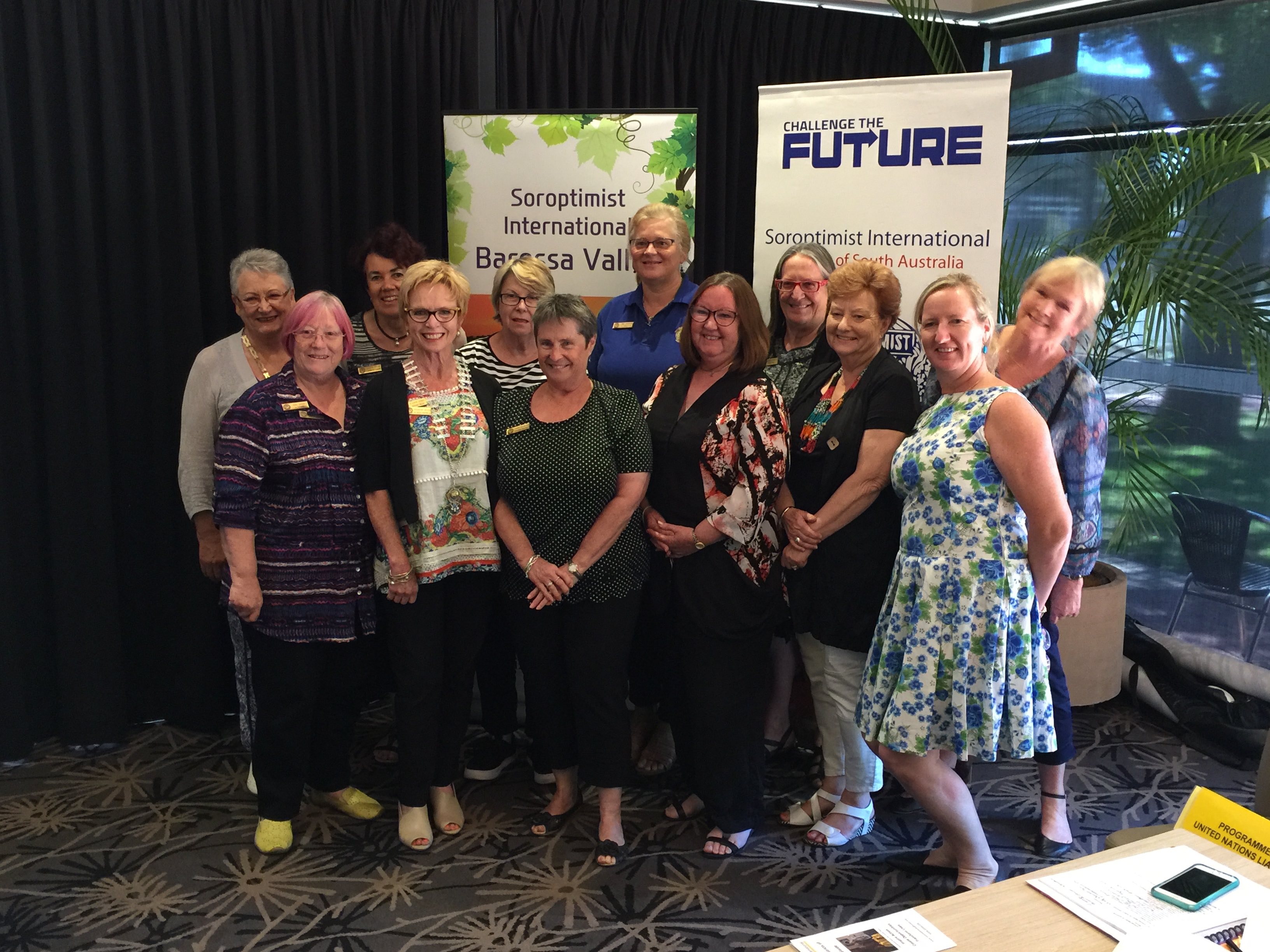 international women's day 2017
International Women's Day is a day to recognise the work that has been, and continues to be achieved all over the world in promoting women's empowerment and gender equality and in meeting the needs of women and girls worldwide.
IWD is celebrated by Soroptimist International members around the world.
See individual club pages for some fabulous events throughout South Australia. SI Murray Bridge, SI Barossa Valley, SI Naracoorte
Latest SISA News
congratulations si murray bridge on receiving Australia day awards!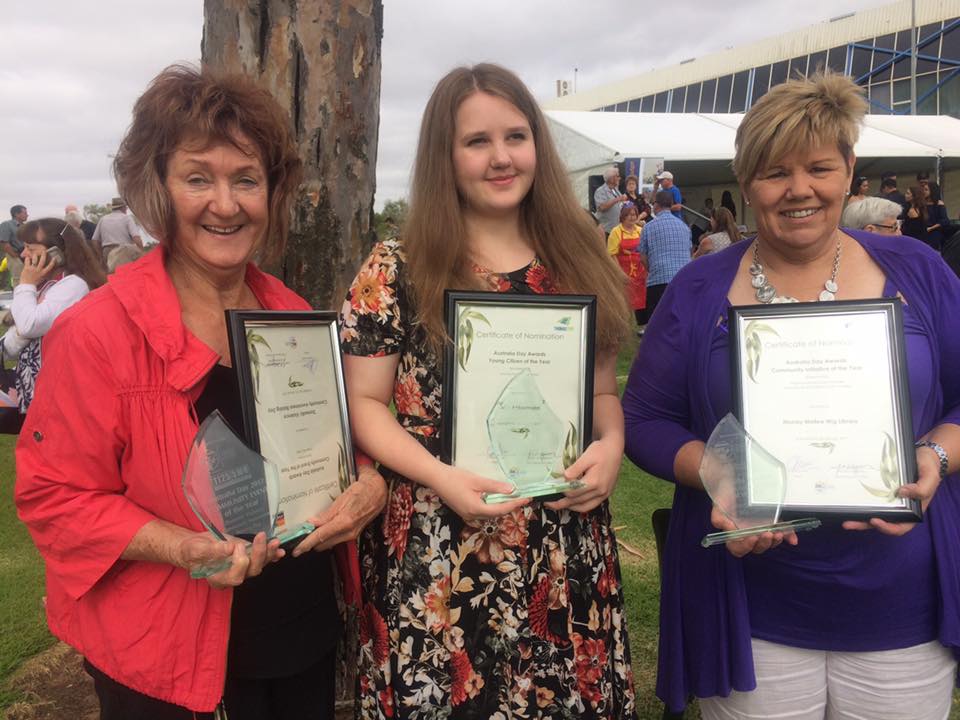 The rosie batty road show hosted by soroptimist international australia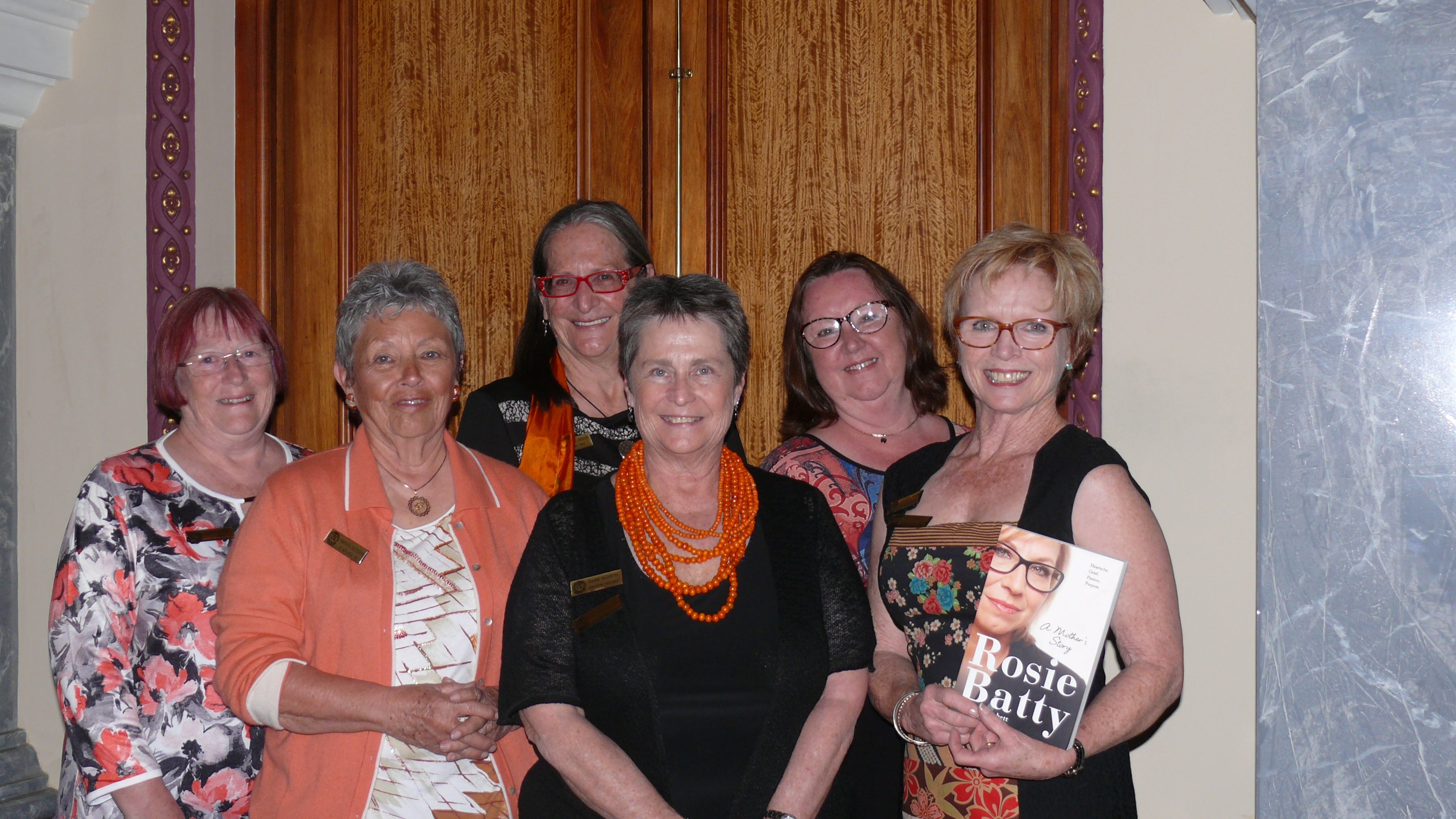 The SISA committee working with SI Australia and SA Women's Legal Services to host the Rosie Batty Road Show event held in the Adelaide Town Hall Nov 7th.
SI Adelaide forum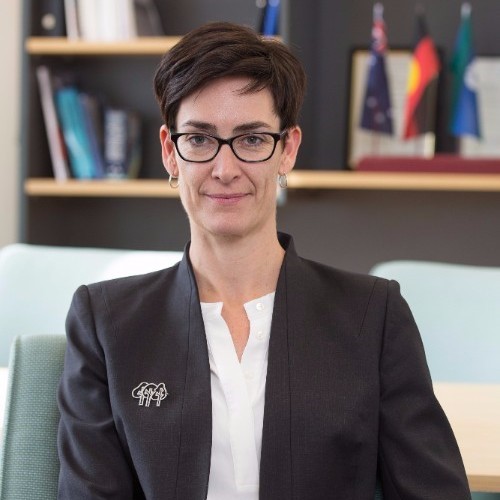 On Monday November 13th 2017 at 7pm
Speaker: Liana Buchanan
Victorian Principal Commissioner for
Children and Young People
Are children the invisible victims of family violence?
A very thought provoking speaker, which left us with a lot of questions and how we can advocate for better conditions in South Australia