SI BAROSSA VALLEY INC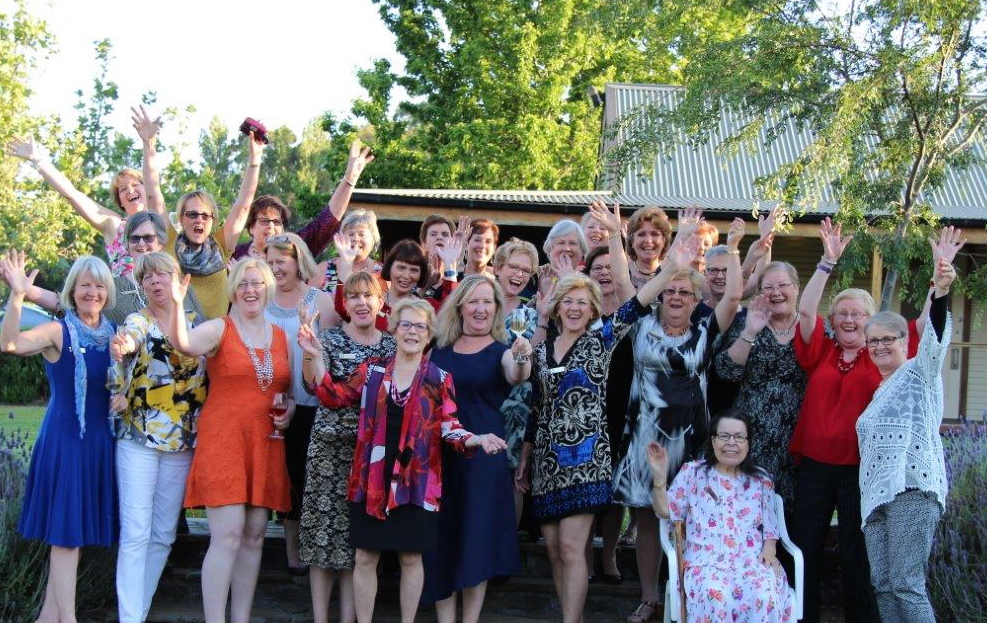 Welcome to the Barossa Valley Soroptimist Club! Follow us on

The Barossa is one of Australia's prime tourism destinations. World famous for its amazing wine culture and rich passion for food merged with a thriving arts scene and innovative regional development.
We are a Club of 38 active and enthusiastic women who want to make a difference to the lives of women and girls in our own community and across the world. Members come from a wide area, Kapunda to Gawler, and with a diverse range of backgrounds but we all enjoy the close friendships and the challenges of achieving our goals together.
Many of our club projects have received recognition including several awards from the Premier's Association of Community Service Awards.
We meet twice a month. Our business meeting is held at the Barossa Council Rooms in Nuriootpa and for a more social get together, dinner and a guest speaker we meet at The Company Kitchen Restaurant in Angaston.
If you'd like to visit or find out more about us and what we do just email sibarossavalley@siswp.org
SI Barossa Valley Club Projects and Activities
SIBV Support Education as the key to advancing the status of women and girls.
SIBV support The Barossa Young Carer's Programme by providing Scholarships to help financially to continue their schooling.
Contribute to three award prizes to University students; one studying Bio-technology (Plant technology), one studying Gender Studies and to a student studying music at the College of Aboriginal Music Studies.
Award two prizes to a local high school student and a local primary school student to help towards the cost of their studies.
Support the local High Schools "Business Week" activities annually with involvement in judging, support the annual "Children's Week"activities, and recently provided funds for a local play group coordinator to attend a training course.
SIBV has Sponsored two children at the Sunrise Children's Village in Cambodia for many years.
SIBV are committed to raising awareness of Domestic Violence.
'Walk The Talk' is an advocacy and awareness raising campaign dedicated to the elimination of violence against women. Barossa Soroptimists join with Northern Domestic Violence Service (NDVS) to 'walk the talk' in the Barossa on a Saturday morning during the 16 Days of Activism Against Gender Violence Nov 25th - Dec 10th.
In partnership with Northern Domestic Violence Service, SIBV hosted a Domestic Violence Forum in the Barossa on June 23rd 2015. With funding from SPOKE Barossa Valley, Barossa Domestic Violence Advisory Group (DVAG) and SA Police (SAPOL).
The NDVS has also partnered with our club in a public awareness campaign, stickers on 'Dunny Doors' in 2015-16.
Domestic Violence Seminar
A new initiative: SIBV in partnership with the Northern Domestic Violence Service held a half day seminar in June 2015. Guest speaker Sara Wendt presented her research on Domestic Violence with a focus on rural areas and the NDVS team provided participants with practical information on responding to DV. The seminar held at the Yalumba Winery conference rooms was a great success. Keynote Speaker Sarah Wendt along with Elaine and Mel from NDVS provided an insight into the prevalence of domestic violence particularly in rural areas. They provided attendees with skills to be able recognize signs and behaviours and to be able to respond to persons within their establishment who may be experiencing or be affected by domestic violence and the support services available. Further seminars will be planned to highlight this issue and the support services available. SIBV Members thank the Northern Domestic Violence Service for their partnership and support in putting on this event. SIBV continues to work with NDVS in raising awareness of DV and in providing services and support.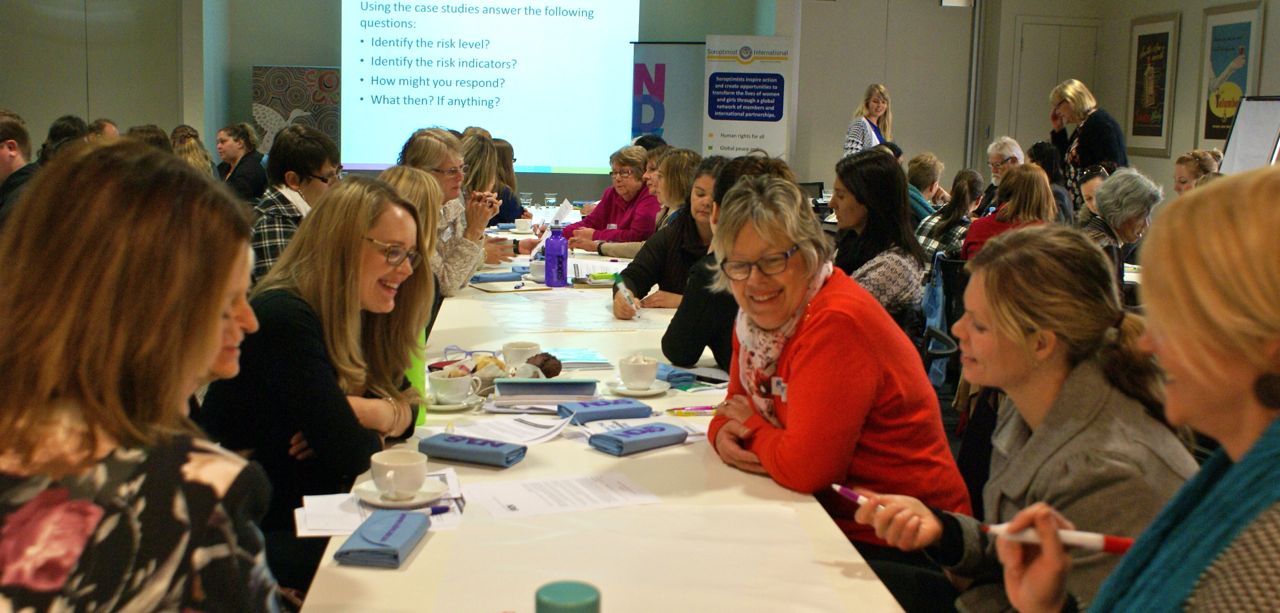 Mental Health Awareness
Doctors on Campus
SIBV support the Nuriootpa High School "Docs On Campus" Programme. DOC is an early intervention community partnership of health and education to improve the mental health and wellbeing of school students.
Students are seen at school by a local doctor who makes an assessment, prepares a mental health care plan and refers the young person to a mental health clinician if needed who consults at school.
DOC is free, confidential and addresses the needs of young people and their families, creating a healthy school community. 1 in 5 people will experience mental health issues at some stage. DOC is an early intervention model to help to bring the issues of mental health to the open.
"Beating the Winter Blues"
A mental health and wellbeing forum, "Beating the Winter Blues". This highly successful event was organised by SIBV in 2013 and 2014 in partnership with other local community services. It is designed for anyone to come along who interested in maintaining good mental health or to learn about living with and caring for someone with a mental illness.
Emotional Well Being Forum
Held on the 6th May 2015 at The Hewett Centre in Hewett. The session was a great success covering topics of Problem Gambling, Financial Counselling, Anger Management for young adults, adolescents and children, Drug and alcohol abuse, Mental Health GP, Suicide Prevention strategies. Soroptimist International was the lead agency in partnership with Gawler Lions, Gawler Council, Light regional Council, Gawler and Light Rotary, Inner North Country Health, Relationships Australia, and Adelaide Rd. Medical Centre Gawler.

The Community Kitchen
The Community Kitchen is a project in partnership with SIBV and the Uniting Church Nuriootpa. It is held at the House of Hope every Thursday from 5pm till 7pm. We've had wonderful support for this community Kitchen with donations coming from individuals and catering businesses, and the Faith High School. A brand new freezer and take away containers have been given to the Community Kitchen, and Bakers Delight donate bread. We have an amazing band of volunteers including SIBV members, Uniting Church Nuriootpa members and community members who volunteer to make soup and The Barossa Kind Hearted Kitchen have cooked meals for us.
For more information please contact Kath sibarossavalley@siswp.org
Empowering women
Through our International Women's Day breakfast SIBV has been able to provide funds to Catherine House for their programmes to "Educate Women Out Of Homelessness".
Funds have been raised for Louise Place to help the young parents continue their education. Louise Place is a 24-hour Supported Accommodation Service that supports young parents, who are homeless or at risk of homelessness, during their pregnancy and in the early months of parenting. We also assist by collecting goods that can be used in setting up home.
SIBV support the UN Women's Programmes and the Northern Domestic Violence Service.
International Women's Day
SIBV celebrate this day by holding a International Women's Day 'Breakfast in the Barossa' with a guest speaker. Past guest speakers have included Kelly Sloane, Poh Ling Yeow and Leigh McLusky. In 2016 our speaker was Rebecca Graham Acting Chief Executive Officer Country Health SA Local Health Network who's committment is to "Inspire Women in Leadship". Keep an eye on our Facebook Page for the announcement of ticket sales for our 2017 IWD Breakfast with guest speaker Fiona McIntosh, an internationally bestselling author of novels for adults and children. Funds raised form this annual event support our projects both local and international.
Women's Business Forum
This new and exciting initiative by SI Barossa Valley aimed at giving rural women the opportunity to attend a seminar a little closer to home, to build on their professional skills, listen and learn from inspirational guest speakers sharing their own experiences and make contact with other like minded women. The successful half day seminar held in Feb 2015 included a workshop, keynote speakers, morning tea and lunch.
Essential Care Packs
Members put together items such as soap, shampoo, tooth brush, shaving kits into an "Essential Care Pack" and deliver them to Angaston and Tanunda Hospitals. These packs are given to people who find themselves admitted to hospital unexpectantly without basic hygiene items or without family support.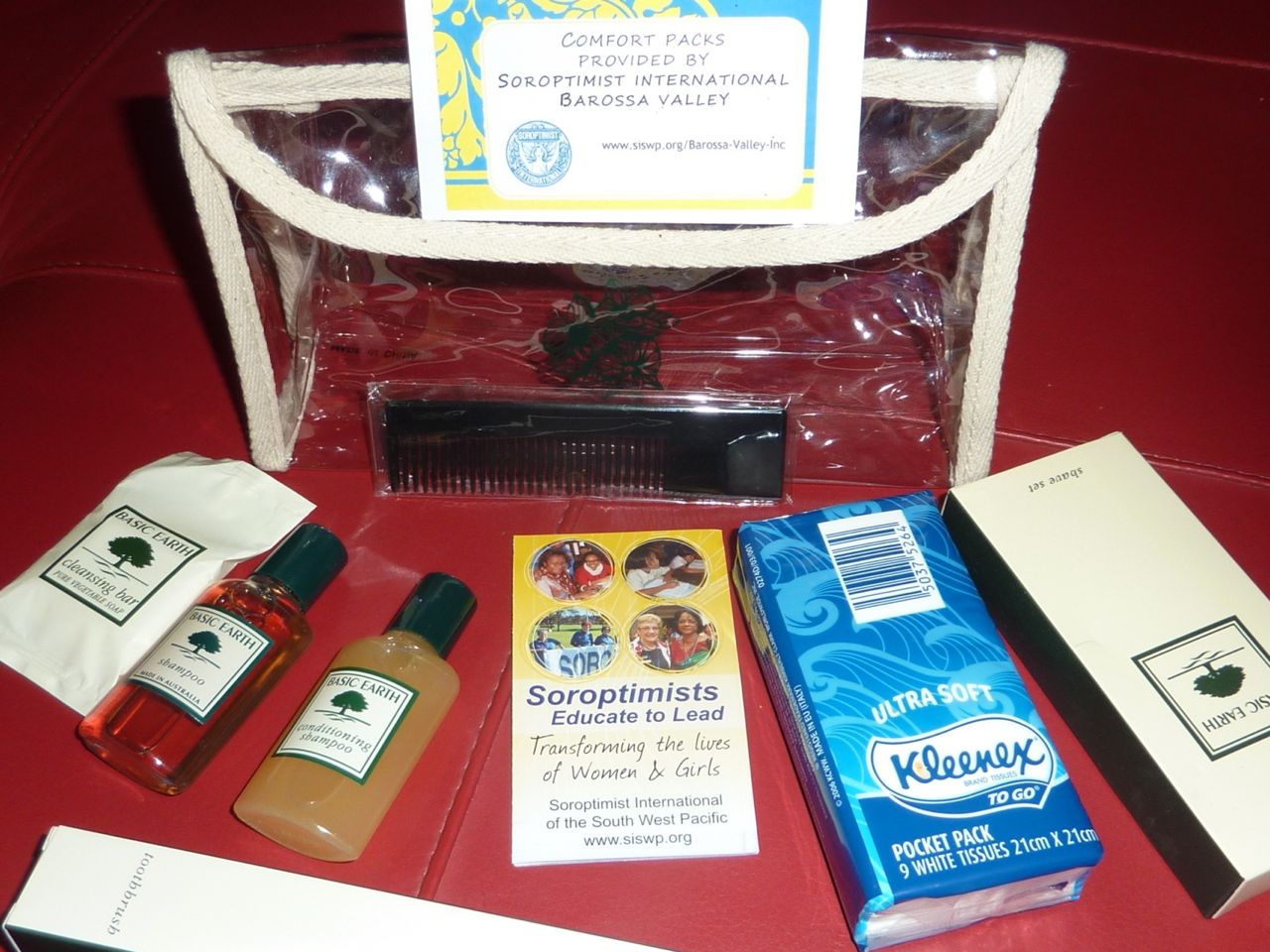 Optima Oil Production
Members spend a day picking olives and after having the olives processed into oil spend another day bottling the oil. With our own locally designed label the oil is sold as a fund raiser to support our Soroptimist local and international Projects. The olives are kindly donated by Soroptimist member Jayne Pfeiffer from Whistler Farm and proceeds go to our Projects.
Melbourne Cup Luncheon
Our fabulous Melbourne Cup Luncheon is held each year at Murray Street Vineyards Winery as a fundraiser to help support Soroptimist local and international Projects. It's always a sell out and always loads of fun. Contact details on the flyer (opposite) to book your ticket.
Annual Quiz Night and annual film night
Always a fun time! Funds raised to help support Soroptimist local and international Projects.
Days for girls
Days for Girls International is a not-for-profit organisation who aim to create a more dignified, humane and sustainable world for girls through advocacy, reproductive health awareness, education and sustainable feminine hygiene.
SIBV support the Kapunda Sewing Group who sew feminine hygeine kits for Days for Girls, to be sent to girls in Africa (Uganda) so that they can have access to both education and dignity.
Other Hands On Activities
Members continue to volunteer time to support KESAB, the Barossa Bush Gardens and the Driver Reviver initiatives. We also regularly collect items of non perishables to donate to Barossa Community Care.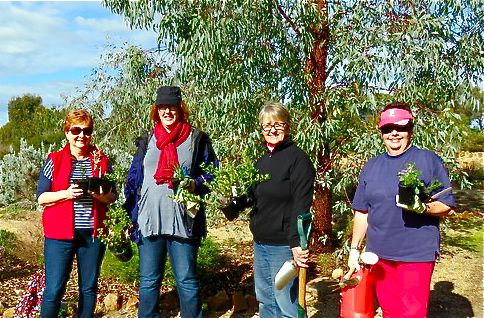 SI Barossa Valley News
International Women's Day Breakfast

We recommend to book early!
Book securely on-line at https://register.eventarc.com/36845 or Email: sibarossavalley@siswp.org.au
SIBV and NDVS "Walk The Talk" and say no to violence.

SIBV and NDVS Walk The Talk
SIBV partnered with NDVS in a 1 km walk to the Barossa Farmers Market on Nov 19th. A stall at the market provided information brochures and helium balloons printed with "everyone deserves to be safe" were given to children attending the market while the stallholders attached them to their stalls. A sea of pink and blue balloons through out the market started many significant conversations. Generous donations to the NDVS donation box will go towards providing for victims of DV. The event promoted awareness of Soroptimist International and NDVS as advocates for the campaign against Domestic Violence.
ACSO Award for SIBv young carers scholarships programme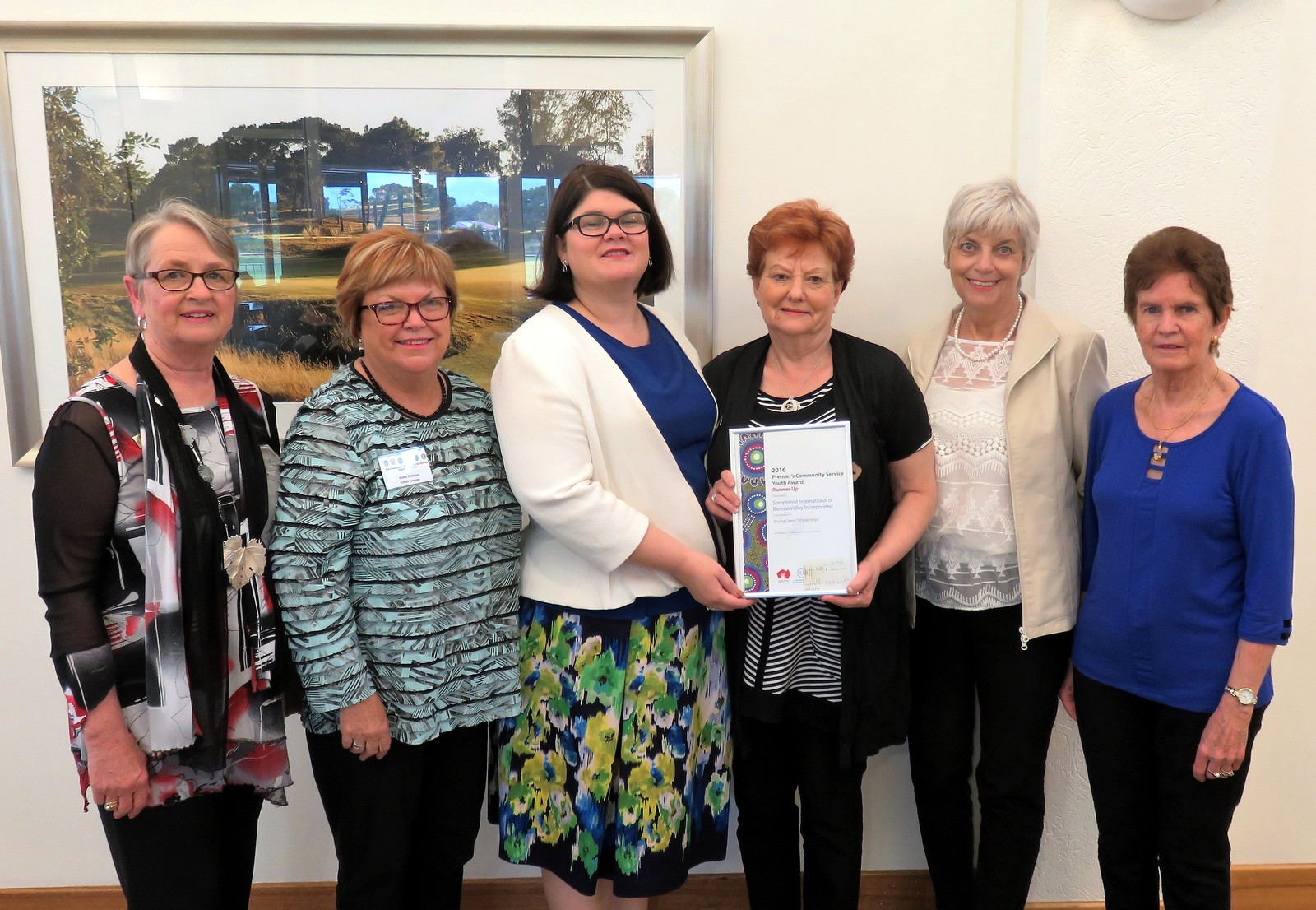 SIBV were thrilled to receive the award for their Barossa Young Carer's Scholarship Programme. Initiated in 2014 the programme helps Young Carers in the Barossa Area, the majority still attending school and caring for a sibling, parent or grandparent to continue their education.
Service Club Week 2016 Celebrated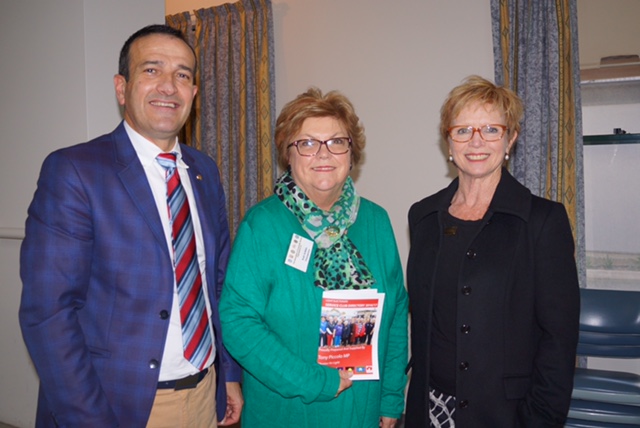 Service Club week was celebrated with the official launching of 2016/17 Service Club directory at the Gawler Country Women's Association Hall by the Chair of the Association of Community Service Organisations and member of SIBV, Ms Kath Gribble (pictured centre). The directory, which promotes the work undertaken by service clubs in the Light electorate area, has been prepared by local Member of Parliament, Mr Tony Piccolo.
Walking The City-Bay in support of the Zahra Foundation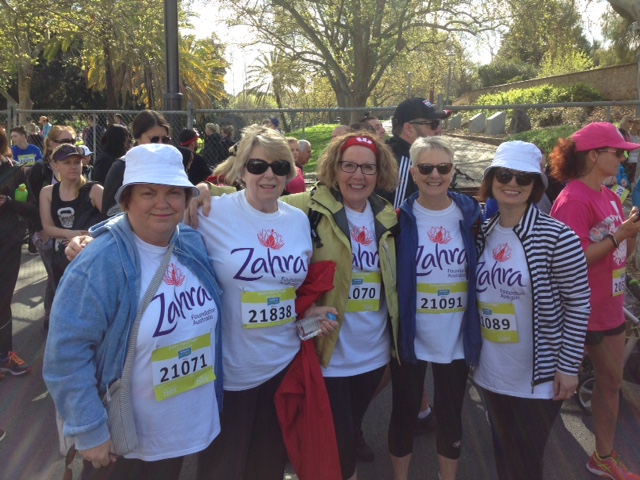 Soroptimists walked the City-Bay in support of the Zahra Foundation. The Zahra Foundation Australia was initiated by Zahra's children and Central Domestic Violence Service to support women and their children to live a life free of violence and attain economic independence.
wonderful support for white ribbon in the barossa valley
SIBV supporting the Masters Football match between Barossa and Gawler & Districts. The fellows looked great in their black socks – both teams with the White Ribbon logo! Spreading the message of no tolerance of violence against women.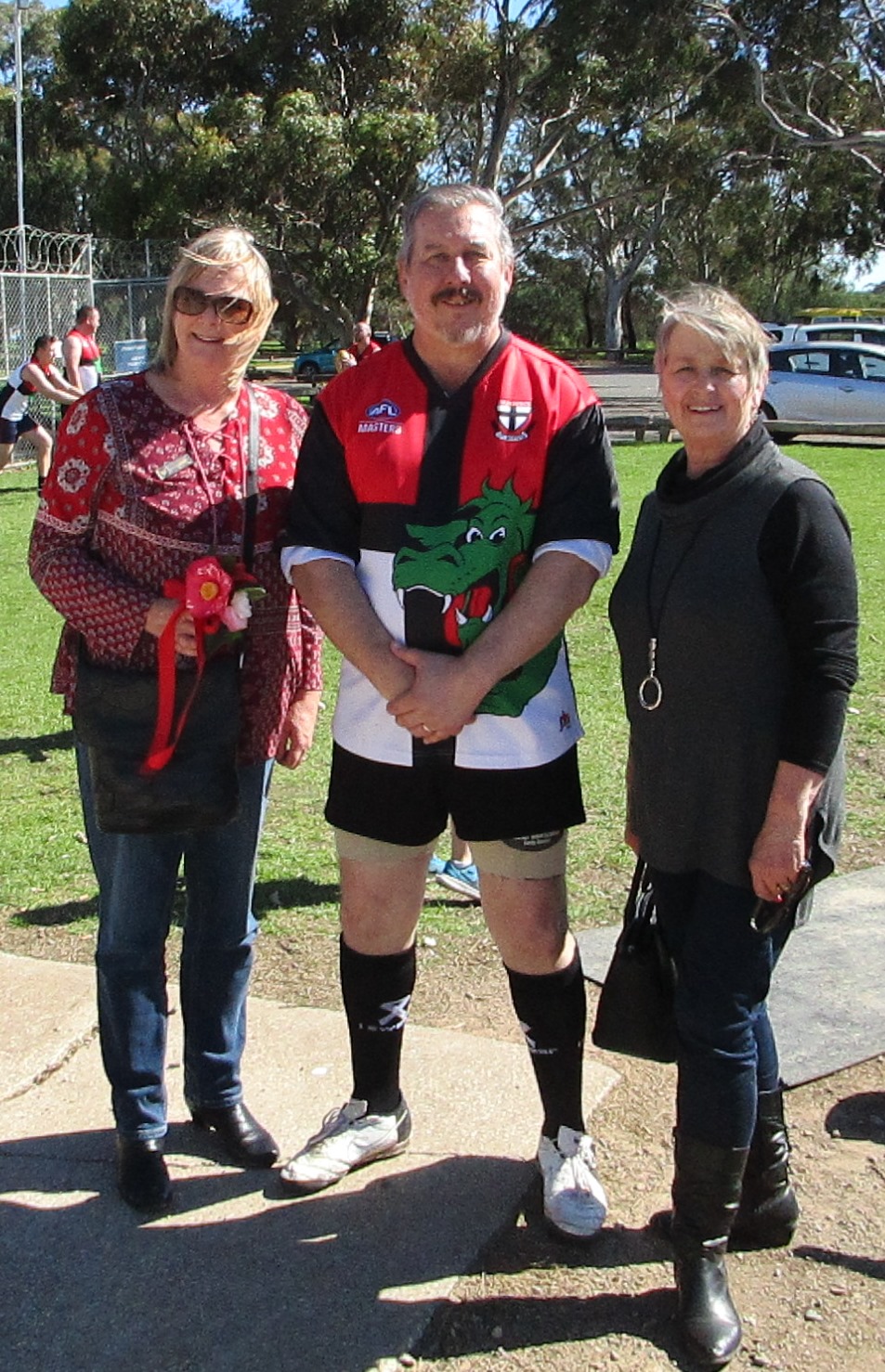 Another wonderful celebration of International Women's Day was held by the SIBV Club at the fabulous Farm Function Centre in Tanunda. Our Guest speaker, Rebecca Graham; Acting Chief Executive Officer Country Health, SA Local Health Network, focused her address on "Inspiring Women in Leadship" as she talked about the experiences in her life that have formed her passion for her work and in inspiring women to their full potential.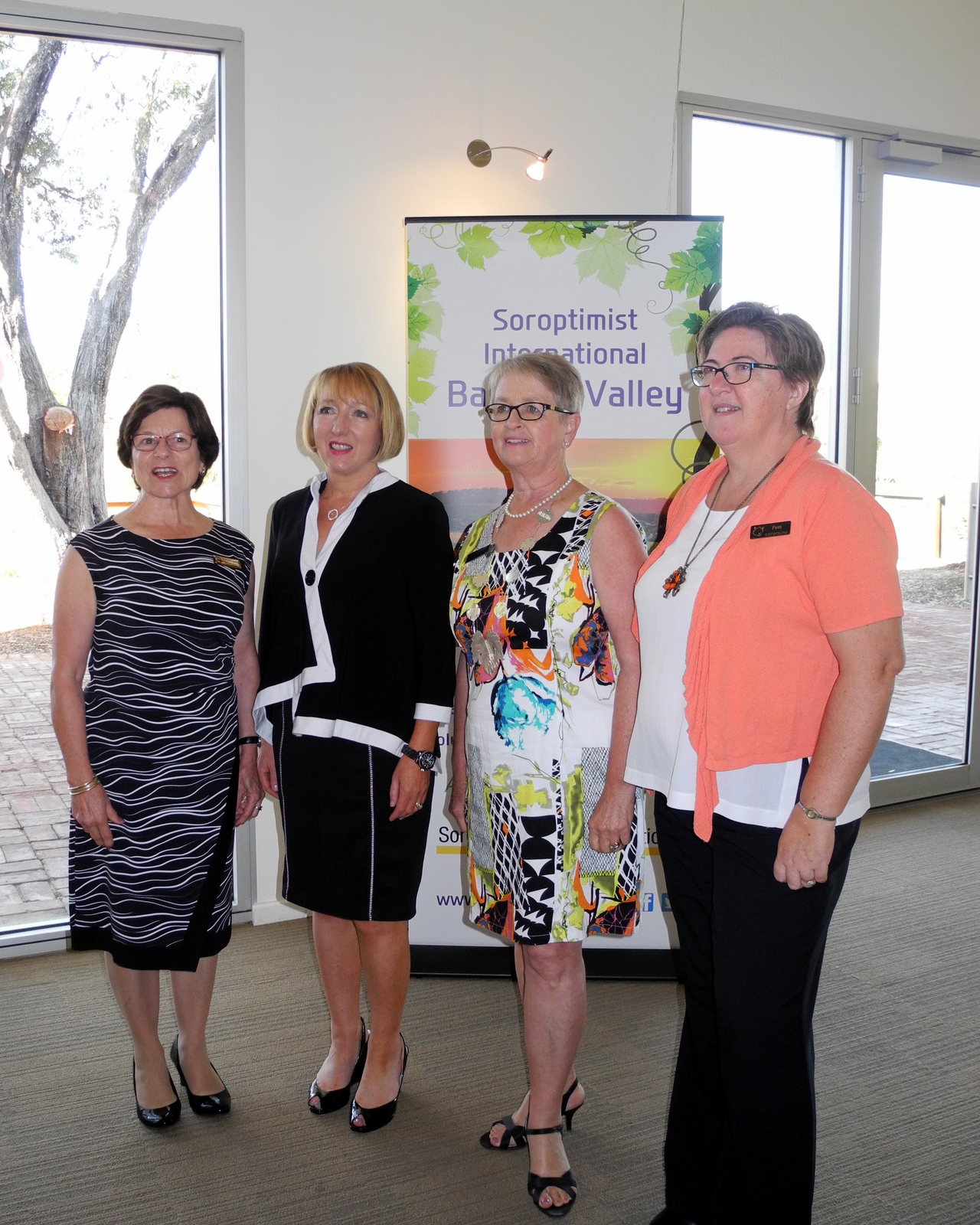 From left; President Elect Marg Harris, Rebecca Graham, President Jayne Pfeiffer and Pam Makin, Barossa Valley Young Carer's Programme.
SIBV Wins Premier's Community Education Award 2015.
Our Responding to Domestic Violence project has won the ACSO Premier's Award in the category of Community Education. The purpose of this project was to raise awareness of domestic violence and to educate government and non-government workers how to respond appropriately to victims of domestic violence. SIBV Members thank the Northern Domestic Violence Service for their partnership and support in putting on this event. SIBV continues to work with NDVS in raising awareness of DV and in providing services and support.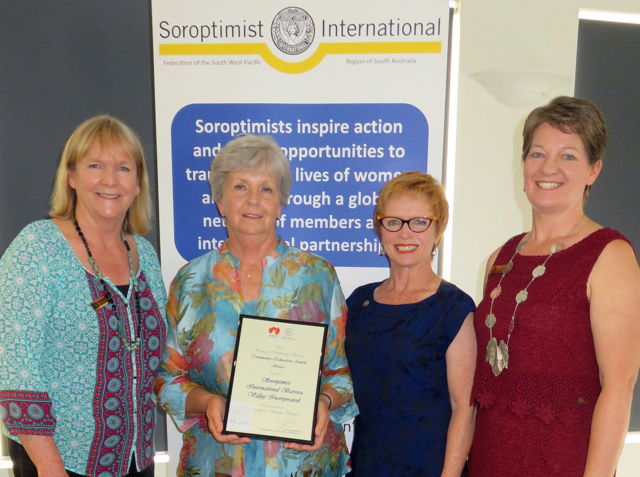 Adelaide Girls Choir performs in Tanunda.
Hosted by Barossa Valley Soroptimists, a fabulous event of beautiful singing, vibrant staging and choreographed routines. The girls were billeted by Soroptimist and community members. Funds raised will support the Barossa Valley Soroptimist Young Carers Scholarships.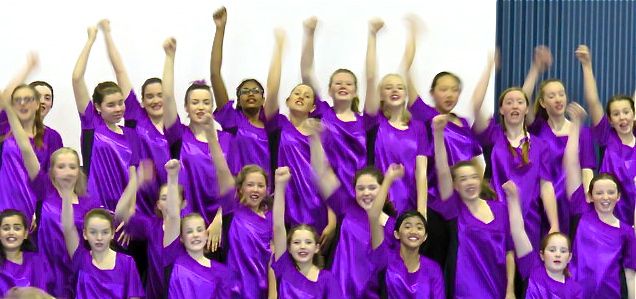 SIBV Optima Oil
New Release! Our own Optima Oil has been bottled and is ready for sale. Email sibarossavalley@siswp.org to place an order.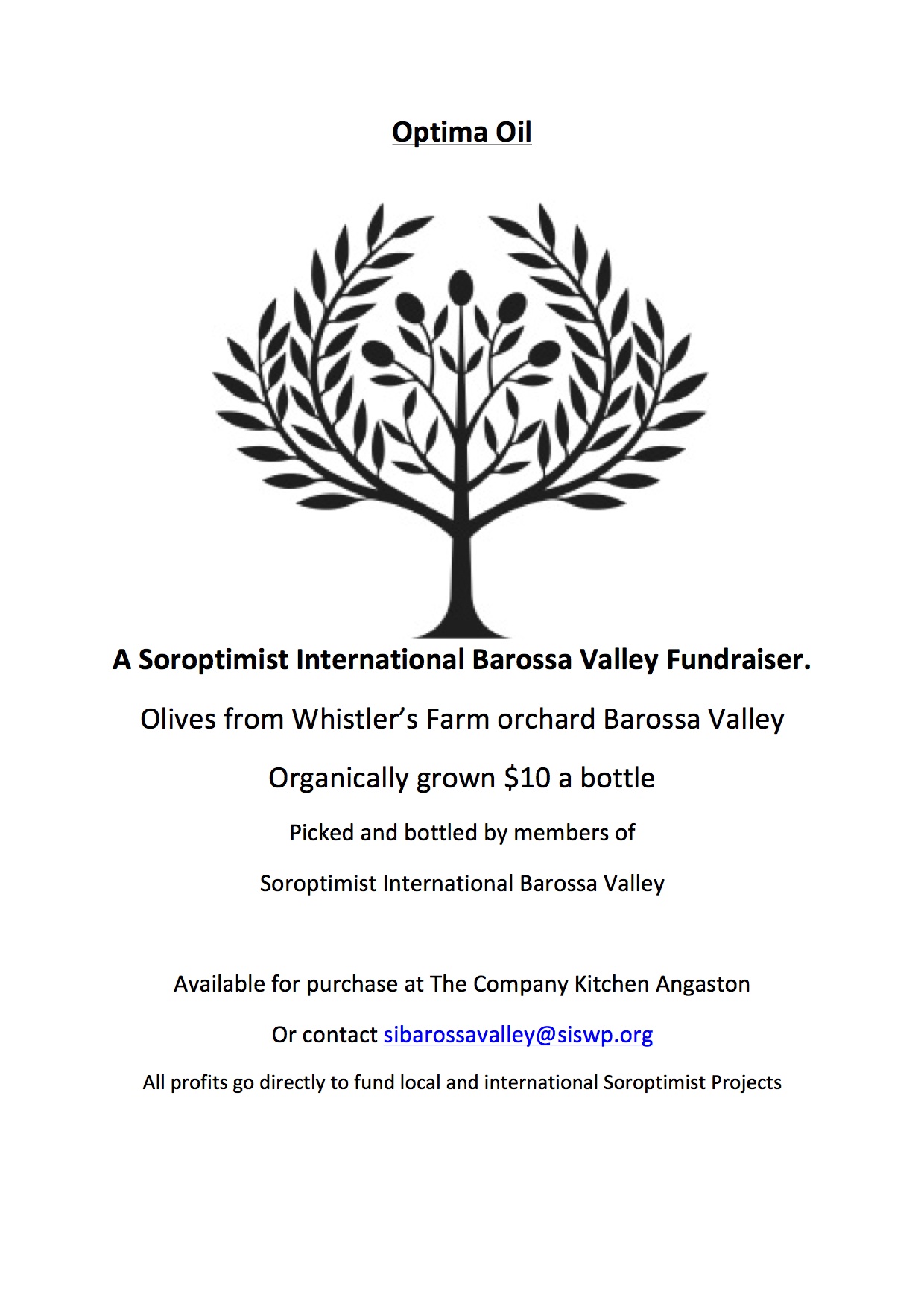 SI Barossa Valley Events
International Women's Day breakfast
Date: Friday 3rd March 2017
Time: 7.00am – 8.45am
Venue: Vine Inn, Murray Street Nuriootpa
Cost: $49 (inc. booking fee)
Our 2017 Guest speaker is Fiona McIntosh!
Fiona is known worldwide for her various epic fantasy series, but she has also written crime novels and fantasy for children. More recently she is thrilling her legion of fans with her historical, romantic adventures and is now leading tours for readers to learn more about the stories and research behind these historical novels. Fiona also hosts commercial fiction masterclasses that sell out almost as soon as they are released and still writes for the travel industry!
Women's Business Forum
Our first Women's Business Forum was such a success that we're planning the next one. More info later. Bookings will be available online. For further details or to pre book a spot contact us at sibarossavalley@siswp.org