SI Torrens Inc
SI Torrens Inc, originally chartered as SI Northern Districts, was founded in 1957 and drew most of its membership from the northern areas where the River Torrens flows from the Adelaide Hills across the plains to the coast. It has a long history of active involvement with an emphasis on hands on projects to provide assistance to not only its local area but also to the Region and Federation.
With a membership of 21 the club is actively involved in Region deliberations and has representatives at the Federation level. Members involve themselves in advocacy issues where the interests of women and children are involved and are currently supporting ongoing projects to promote improved health and education outcomes for disadvantaged women in both rural and urban areas.
The club has an ongoing partnership with Guides SA to support their work with disadvantaged girls and has linked with the YWCA to extend our contribution to leadership opportunities for young school leaders. The extensive work of the club, which can be further investigated under Projects, has been recognised by four Federation Best Practice Awards and one International Best Practice Award as well as several awards from the Premier's Association of Community Service Awards.
Club meets at Walkerville Uniting Church Hall, 17 Smith Street Walkerville, second Monday of the month at 6.30 for 7.00 pm. Contact us at Email: sitorrens@siswp.org
Find us on Facebook

60th Anniversary of Charter
Feminine strength and longevity was the theme of the dinner to celebrate 60 years since Charter for the SI Torrens club. It was held at Sfera's and attended by more than 60 guests. Our special guest speaker was the Lady Mayoress of Adelaide, Genevieve Theseira-Haese, whose entertaining talk was on the topic of the impact of women, often quietly, on the development of South Australia. We were also fortunate to host both the Federation President, Theresa Lyford and the Australian national representative to the SISWP Board, Ralda Forzin.
Other guests included SISA President, Allison Hobbs, Immediate Past President, Dianne McCarthy, as well as the incoming Australian national representative, Katherine Gribble. Members of Torrens were also pleased to welcome members of Eastern Districts, who celebrated 49 years since their club's Charter, as well as Soroptimists from other SISA clubs. Not forgetting, of course, partners and other family members or friends who celebrated with us.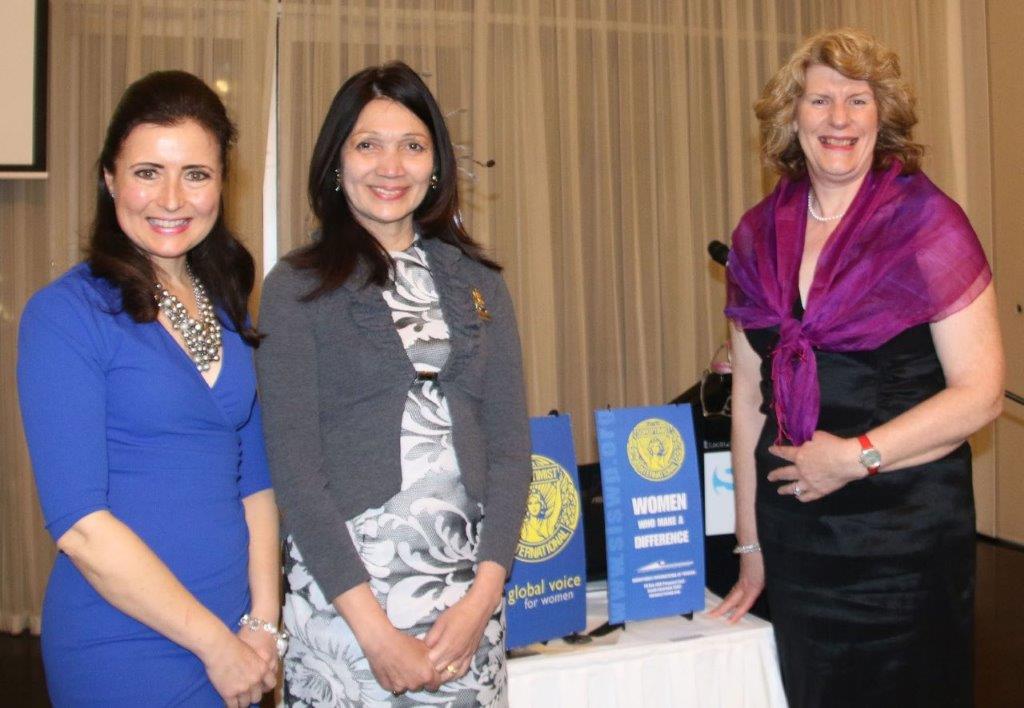 Lynda Lynn and Marilyn Seidel were presented with flowers to acknowledge 25 years and 20 years (respectively) service to SI Torrens club by President, Helen Fischer.
Special guests at the dinner: Hon Rachael Sanderson MP, Lady Mayoress Genevieve Theseira-Haese and Federation President, Theresa Lyford.

SI Torrens Club Projects and Activities
SI torrens Mary Whitehead Award
The Mary Whitehead Award is given to students who demonstrate and meet the criteria for this Award each year. This year two recipients were presented with the award, Ashley Carey and Emma Price, who have gained the qualifications that will support their further studies in Stem related occupations.
The focus on STEM at Golden Grove High School is driven by evidence that the demand for skills in STEM, especially in our growing defence, mining, bioscience, clean tech and food industries is outpacing the supply of skilled men and women. Current trends indicate that the number of jobs requiring STEM skills in SA will increase significantly by 2020. These jobs will be most specifically in the areas of construction, engineering, mining, food production and advanced manufacturing. Click on this link to read more about the Science Technology Engineering & Mathematics (STEM).
Mary Whitehead
The late Mary Whitehead, was a gentle and visionary lady and a devoted Soroptimist member. Mary was awarded the Member of the Order of Australia on 11 June, 1984 for service to the community, particularly women's affairs.
Click here to read about her remarkable life.
The Peggi Williams Award
Every year the Soroptimist Organisation presents the Peggi Williams Award to a student from Our Lady of Sacred Heart, Prospect, SA; who demonstrates the values of the organisation and Dianne Potter presented the Peggi Williams Award on behalf of the Soroptimists International of Torrens.

Soroptimist International is a Service Organisation for all women who want to make a difference. Soroptimists work on many levels of civil society, local, national and international in projects that advance human rights and the status of women. They work together in a spirit of friendship and fun to make the world a better place for all.

Peggi Williams was a member of the SI Torrens Group. She was a woman who believed in working with the community to raise the status of young people and to advance human rights for all. Peggi Williams died tragically in a road accident in 1998. Her compassion and tireless efforts towards social justice are acknowledged through this award.
I-Kan (Right-On-Walls) Mural Art Project
In March 2014, City of Prospect staff meet with members from local Service Clubs - Prospect Rotary, Rotary Sunrise, Kiwanis, Soroptimist International of Torrens, and Prospect and Blair Athol Lions to discuss ideas for a project to bring local young people together using their creativity to improve and revitalize public areas (some vacant walls) in Prospect.
Right-on Walls is a programme of curated graffiti / street / mural art works at three preselected sites around Prospect.
Members were asked to assist with the preparation of the murals at the two sites where the walls need to be cleaned and given an undercoat prior to the painting of the murals.
The finished projects have been very worthwhile, while working in partnership has been both a very positive and successful outcome. read more
Pictures above and below show before starting the project, during the work and the amazing finished walls.
| | | |
| --- | --- | --- |
| | | |
SI Torrens News
wonderful memories of si torrens club member joanna stokes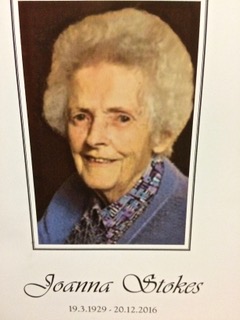 SI Torrens, and all members of SISA sadly farewell their valued member of 44 years, Joanna Stokes. Friend and fellow Torrens club member, Di Potter has written her Eulogy. click here to read
Peggi Williams Award 2016

Each year the SI Torrens presents the Peggi Williams Award to a student from Our Lady of Sacred Heart, Prospect, SA; who demonstrates the values of the organisation. Dianne Potter (left) presented the Peggi Williams Award on behalf of the Soroptimists International of Torrens read more about this award.
Dux of school prize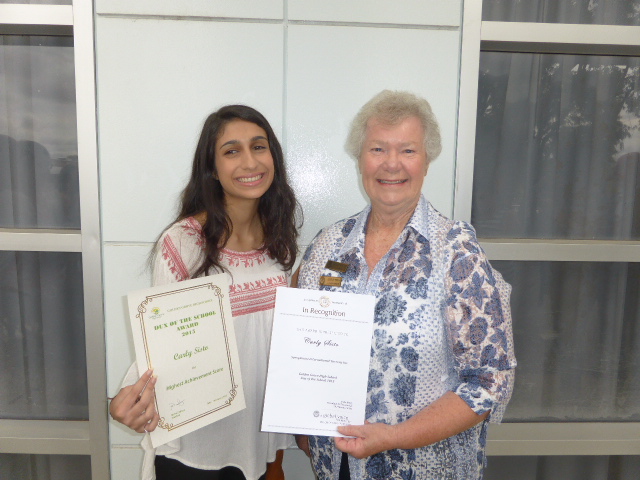 Susan Newton presents Golden Grove High School student Carly Sisto with the SI Torrens award for Dux of School.
2015 Winnovation Award for SI Torrens member, Dr Nayana Parange.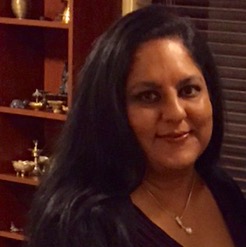 Dr Nayana Parange, an academic and specialist in Obstetrics, Gynaecology and Medical Sonography, was recently awarded the Regional and Remote Category of the 2015 Winnovation awards.
Winnovation awards are presented annually to showcase and celebrate the innovations of South Australian women striving to make a difference. Their fields of endeavour can cover a wide range of disciplines with 8 categories offered for awards. Additionally the awards recognize businesses that support the state's innovative women.
Nayana was recognized for her innovative work in leading the development of an education and training model to upskill Midwives and General Practitioners caring for Aboriginal women in remote areas. Through Nayana's initiative, life-saving ultrasound services are now available locally for patients who previously went without this support or had to travel long distances for access.
Full details on Winnovations including the current prizewinners across all categories are available on
http://www.winnovation.com.au/

Prepared by Marilyn Seidel
ICT Liaison Region of Sth Australia November 2015.
Mary Whitehead Award to Science Technology Engineering & Mathematics (STEM) students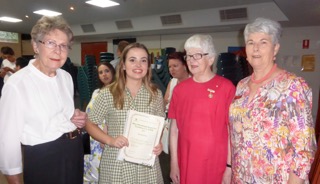 SI Torrens members Edith Heinrich and Zetta Karay presented the Mary Whitehead Award to two students who demonstrated and met the criteria for this Award.
The two recipients were Ashley Carey and Emma Price, who have gained the qualifications that will support their further studies in Stem related occupations.
One Million Stars to end Violence
In the face of violence, racism and intolerance there can often be a loss of hope. The one Million Stars project, formed after the rape and murder of a woman, sought to shed light on darkness and hopelessness by creating one million stars as symbols of light and hope. They will be displayed in Brisbane during the Commonwealth Games in 2018 as a symbol of people rejecting fear and violence and choosing light, hope and peace.
After learning of the project two members took it to the club for consideration as a project and a form of visual advocacy. Club agreement led to purchasing ribbons, printing instructions and holding a workshop during a club meeting. The idea was also presented at a Region meeting to develop further interest. One club decided to join us and a country club went ahead on its own. Facebook posts encouraged activity and club members at Torrens produced 3450 stars while Northern Highlands did 200. A local business met freight charges to support the concept.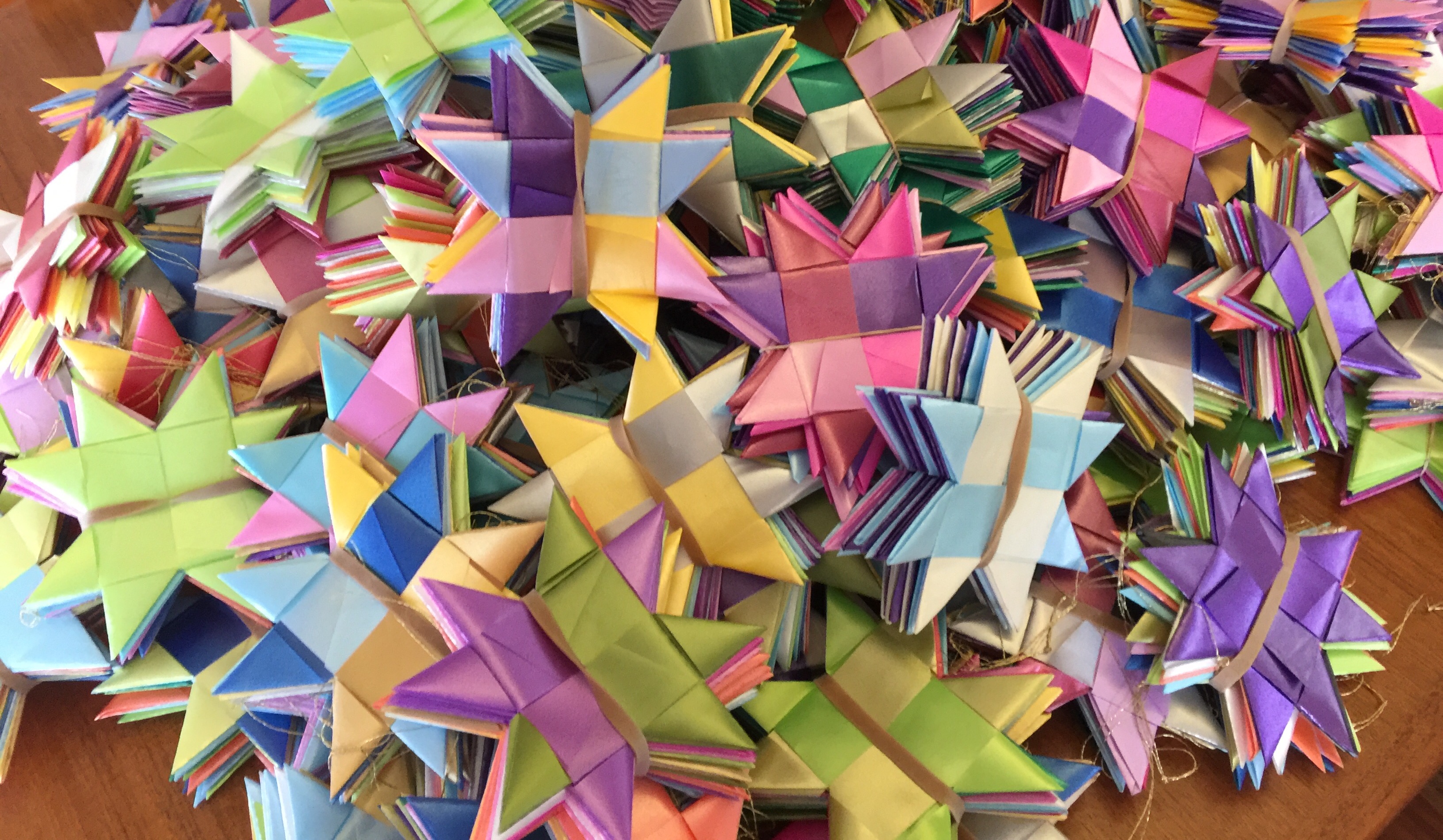 SI Torrens Events
QUIZ NIGHT
Friday 15th September 2017
Walkerville Uniting Church Hall
17 Smith Street Walkerville
7.00pm for 7.30pm start
$10 per head and gold coin for each child under 12
BYO Food and Drink Tea and Coffee provided.
RSVP: sitorrens@siswp.org