SI Northern Highlands Inc
Our club is centered in Jamestown, just over 200 km north of Adelaide. The farming district is well known for the Bundaleer Forest and it's walking trails and many attractions and events. It's also known for its sheep sales and is a major rural centre in the Mid North.
The club was chartered in 1990 with members originally from a few towns in the Jamestown surrounding district. We meet once a month in member's homes with guest speakers at most meetings. We work together on projects for the benefit of the local community and for projects in the South West Pacific and worldwide.
We welcome new members and would love to talk to anyone interested in the wonderful organisation of Soroptimist International. If you're planning to visit, please email as we wouldn't want to miss out on contacting with you. sinorthernhighlands@siswp.org
Follow us on Facebook

SI Northern Highlands Club Projects and Activities
White ribbon event
The White Ribbon message and Wigs for those suffering cancer are the current focus for members of Northern Highlands Soroptimists.
The White Ribbon messages of 'making women's safety a man's issue too', 'hey mate let the world know where you stand' and taking the Oath to stand up and speak out and act to prevent violence against women will be emphasized at the Jamestown Peterborough versus South Flinders football match to be held on June 24th at Jamestown.
White Ribbon Ambassador, Dan van Holst Pellekaan MP for Stuart, will deliver the White Ribbon message prior to the A Grade match on that day.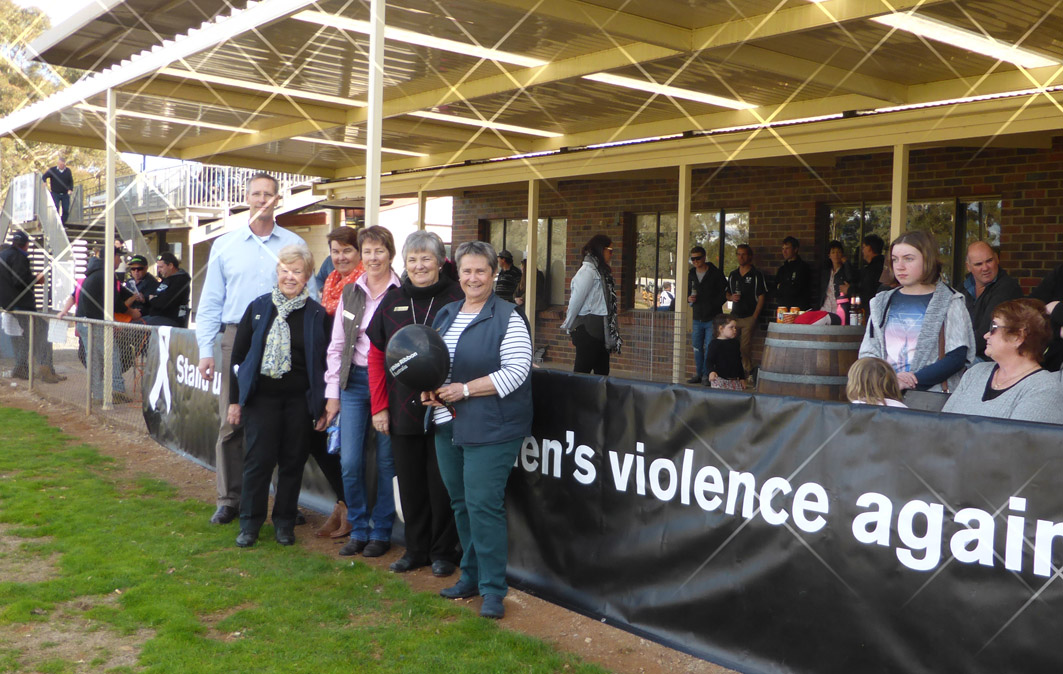 NH Soroptimists thank the Jamestown Peterborough Football and Netball Club and Northern Areas Football Association for allowing this important message to be promoted and Dan for making himself available to attend.
'BeWigged' Wig Library
The cancer journey of family and friends and members of the local and wider communities has left members wanting to make a difference to the lives of those affected, so when the opportunity arose to establish a Wig Library in Jamestown it was an easy decision to do so.
The 'BeWigged' Wig Library is currently being established but wigs are already available for anyone currently in need of wearing a wig simply by contacting Mary Clark (0439 840 220), Di MCarthy (0409 640 012) or Margie Simpson (0418 839 901). Clients will be fitted for a wig in a confidential and supportive environment by a professional hairdresser. A simple 'Contract to Borrow a Wig' will need to be completed and a once-of fee of $25 will be charged to cover the cost of the 'Care Pack' which includes items necessary to care for the wigs.
Special thanks to the Caroline Bristow Wig Library in the Riverland, Thelma from Bonnie Wigs Adelaide and community members who have been totally supportive of the initial setup of the Wig Library.
We are extremely grateful for a grant received from the Ram 'n' Ewe Ball committee will also be very useful in setting up premises for the Wigs to be stored.
Congratulations
Northern Highlands Soroptimists members are very proud to have been awarded runner-up in the Health section of the Service Club Associations of SA, Premiers awards for their Bewigged Wig Library.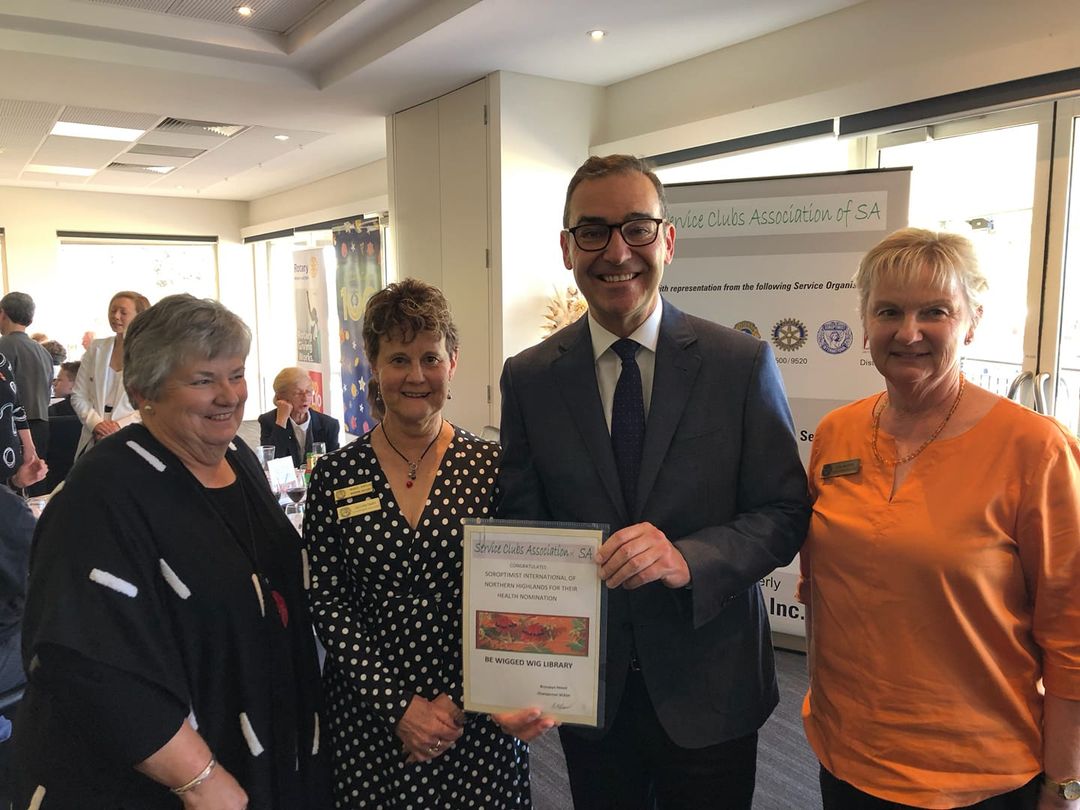 Club members of Northern Highlands 2021
Trish Noonan Travel Award
Northern Highlands Soroptimists have initiated a new award in 2014 to support young women from the Jamestown district who wish to travel to volunteer/assist women and children in a particular project. We have young women in our community who have the foresight to participate in these types of volunteer projects and we wish to support them in their endeavours. For more details on how to apply click here
This award was formally launched at our International Women's Day breakfast on 7 March 2014.
For further information, contact sinorthernhighlands@siswp.org
At the February meeting Brie Simpson, Northern Highland Soroptimist's first Trish Noonan Travel Award recipient spoke about her time in Pokhara, Nepal working at the Gandaki Western Regional Hospital Neo-natal Intensive Care Unit through the 'Work the World' volunteer organisation.
Brie said her experience was an extreme culture shock, not the least of which was the language barrier. She was quite overcome at times by the insanitary conditions in the hospital but acknowledged that the opportunity she had gave her an appreciation of her life and living conditions at home and was a wonderful experience.
Brie said she would like to go back to Nepal at some time in the future and expressed her gratitude to NH Soroptimists for their contribution to her trip and to the community in general who contributed towards the purchase 2 new baby heaters to be used at the Hospital in Pokhara. Brie is shown being thanked by Northern Highlands' member Joan Blanden for her excellent presentation sharing her incredible story.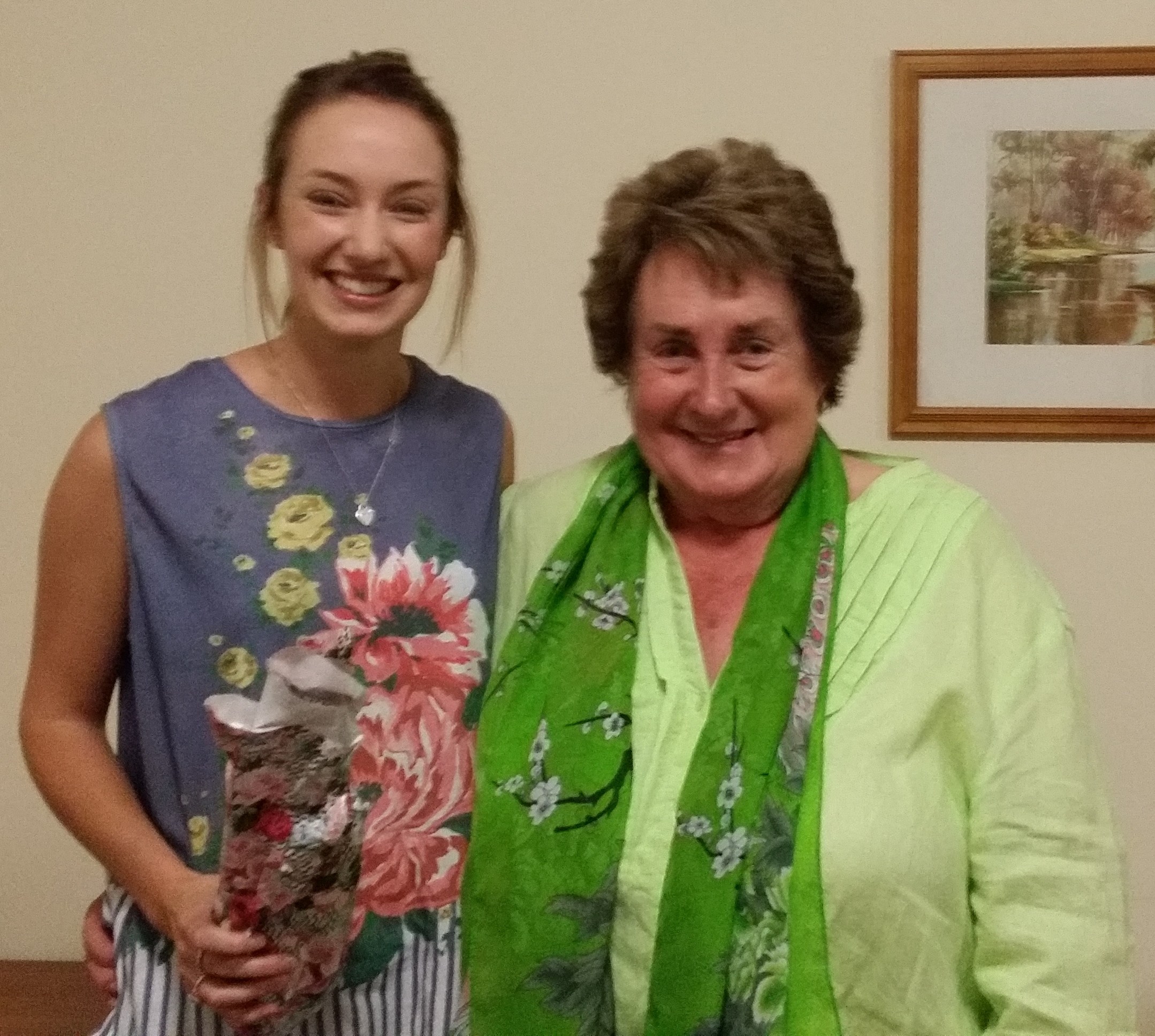 Project Highlighting Cyber Safety Awareness
Jamestown schools marked National Cyber Safety Awareness Week by inviting Sonya Ryan from The Carly Ryan Foundation to address students. Students from years 9-12 attended a seminar at the Community School and years 6-9 at St James School. Parents were addressed in the evening at The Sir Hubert Wilkins Building. Sonya is an engaging speaker and told Carly's story from a mother's perspective. She emphasised the need for caution in internet communication. She suggested students and parents negotiate an online usage contract to guide safe interaction. Copies of a suggested contract are available at the Community Library. This valuable programme was made available by generous support from The Rural Health Team, Jamestown Apex Club, the Railway Hotel Social Club, the Chaplaincy Support Group and was facilitated by the Northern Highlands Soroptomists. We were very fortunate to meet the South Australian Woman of the Year –a well deserved honour. Sonya is using this award to further the work of the Foundation in ensuring the safety of young people.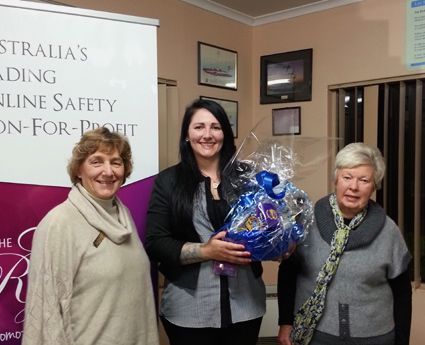 Sonya is pictured with Northern Highland Soroptimist members Pam Staker (left) and Anne Redden.
Project to Erect a Shade over the Memorial Park Playground
This project to erect shade over the playground equipment came to fruition with the team effort of the Combined Service Clubs in Jamestown, primarily Northern Highlands Soroptimists, Lions Club, Apex Club and Freemasons, along with the generosity of the community who donated through their attendance at fundraisers and with a generous Grant from the Government of SA Premier's Community Initiatives Fund 2012-2013. The shade was professionally erected by Undercover Agents from Kadina and has received many compliments. Community members and visitors are encouraged to spend time at the Memorial Park playground and surrounds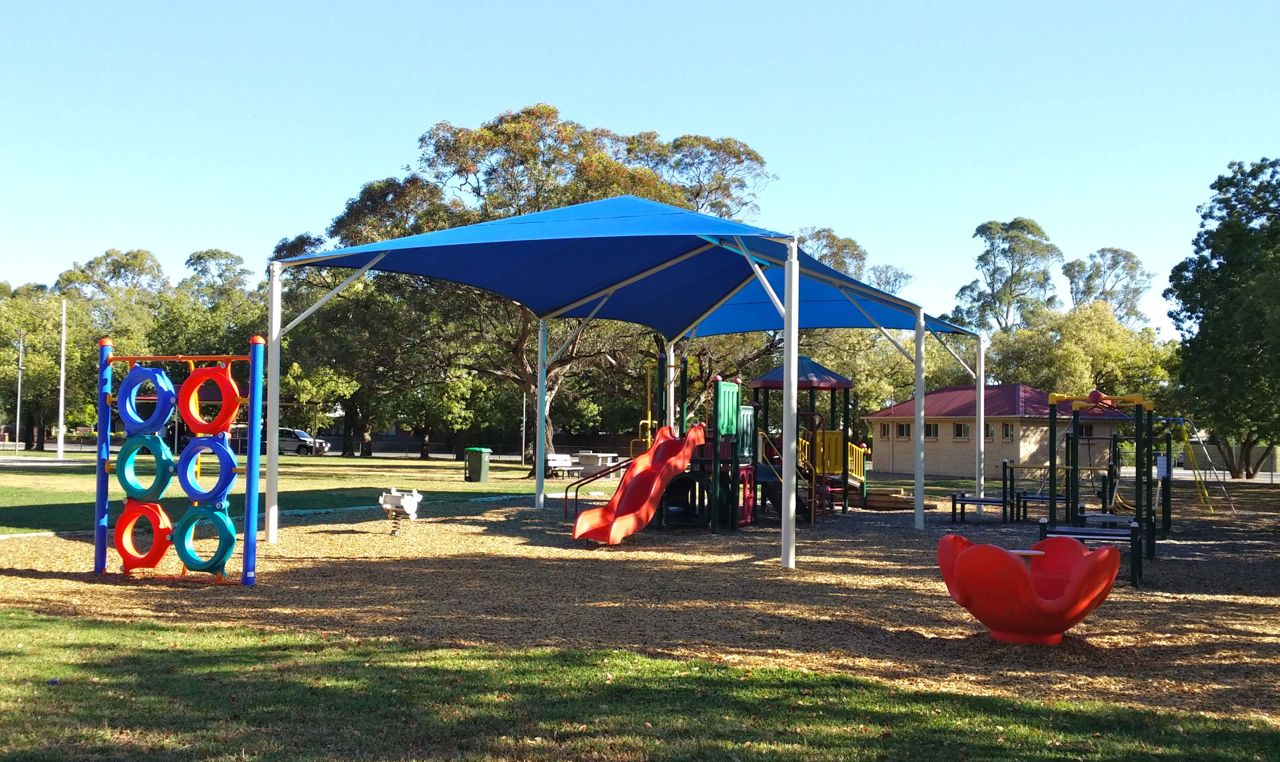 The playground photo above shows our latest additions to the project which we are very proud of and both young and old members of our community are enjoying the experience!
SI Northern Highlands News
Northern Highlands Soroptimists have recently welcomed another two members to our Club making five new members for the year and they have already helped immensely with the latest event on our calendar, the annual Rose & Flower Show. Another extremely successful display of beautiful roses and other flowers were a feast for the senses once again. Our President Mary and other Club members were among the winners!! Thanks to Region President Alli Hobbs for officially opening the Rose Show and SA Rose Society judges, Peter and Brenda for all your help. Thanks also to everyone who put in a great effort to bring in their favourite blooms and we hope to see you all again next year.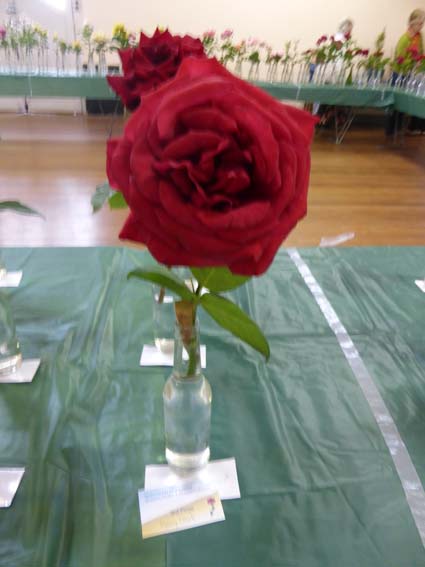 We will be holding our annual White Ribbon Breakfast on Friday November 24 at 7,30am in Ayr Street in conjunction with Apex, Lions and Freemason clubs. We hope to see many of our local community members joining us for a bacon and egg brekkie on the way to work!!
SINH March Meeting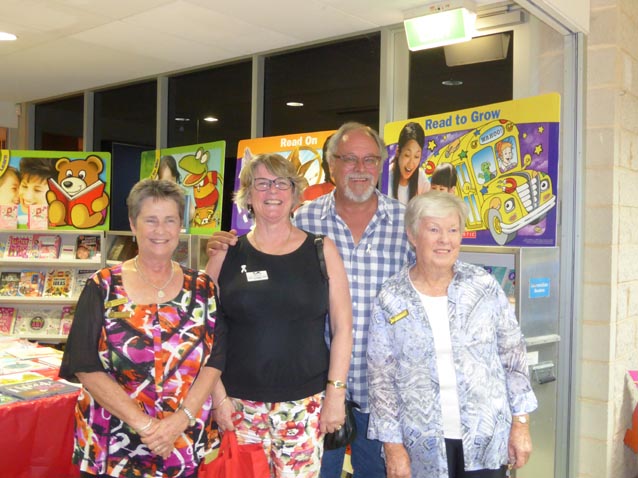 A gathering of the McCarthy's......Di McCarthy (left) and Anne Redden (nee McCarthy) welcomed Mike McCarthy and his wife Gillian Lewis McCarthy to the March meeting of Soroptimists International. Read more
SI Northern Highlands Celebrate International women's day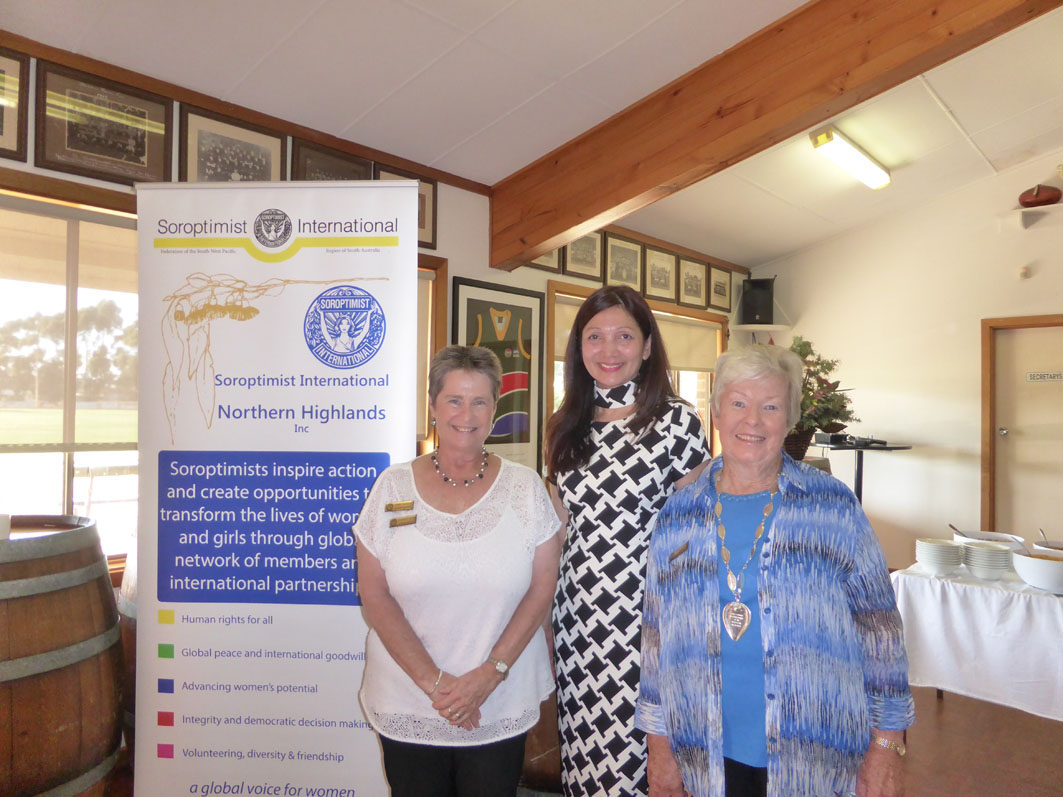 Northern Highlands President Anne Redden (right) and Region President Di McCarthy with Lady Mayoress Genevieve Theseira-Haese at the IWD breakfast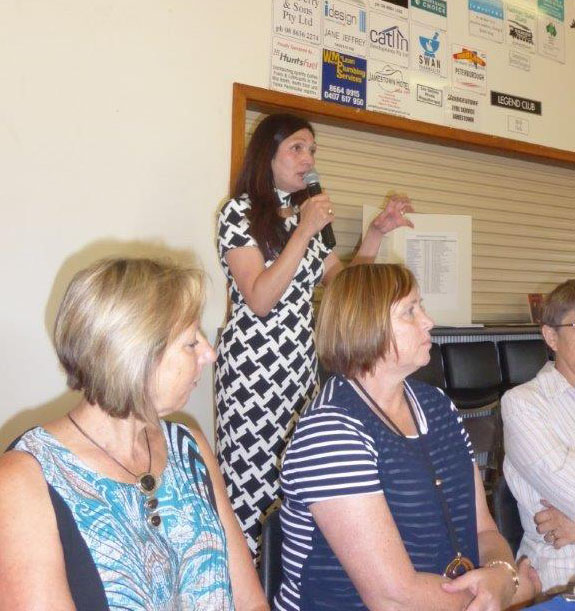 Lady Mayoress Genevieve addresses the gathering at the recent International Womens Day breakfast.
Click here to read more about our IWD celebrations in our latest "News Update".
SI Northern Highlands Celebrate Their 25th Birthday
Northern Highlands Soroptimist members celebrated their 25th birthday with a lunch at the Jamestown Golf Club on Sunday 19th July.
Northern Highland's members welcomed a number of fellow Soroptimists from Clubs around the state, Northern Areas Council Mayor Denis Clark and community members.
The delicious meal was catered for by the Jamestown Golf Club, receiving well deserved praise from those attending. Beautiful weather complimented the day highlighting the wonderful views from a very suitable venue.
Mayor Clark addressed the gathering, welcoming and thanking all for attending. read more see our gallery for photos
Trip To Melbourne To Attend The SI Australia AGM
NH Soroptimist President Anne Redden was joined by Secretary Di McCarthy and members Mary Clark and Margie Simpson at the AGM of SI Australia held recently in Melbourne. Agenda items included changes to the Constitution, increases to member fees and the possibility of establishing a nationwide Public Speaking competition for young women. Guest speakers were informative and interesting when they spoke about topics as wide ranging as supporting women in prison to the many and varied, simple and complex solar powered items available for cooking and lighting.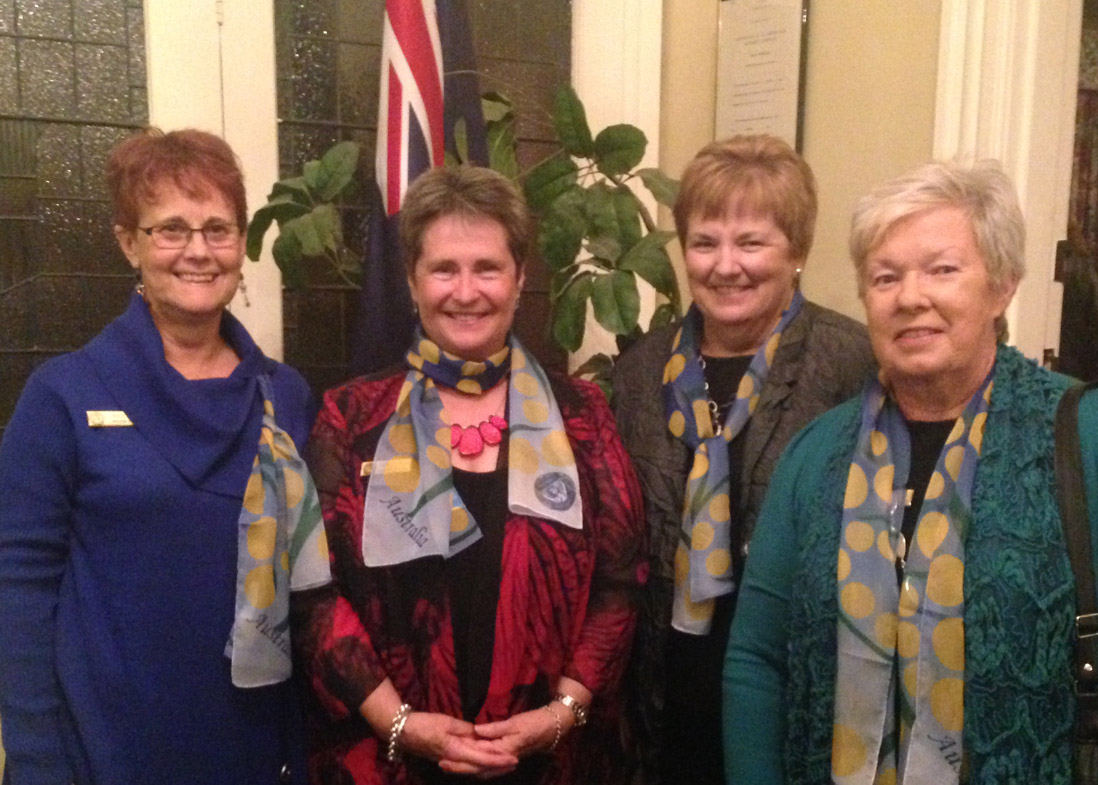 Trish Noonan Travel Award Recipient Tells of Her Journey
At the April meeting, Northern Highlands members were once again pleased to hear of the adventures of another of our Trish Noonan Travel Award recipients. Jacqui Stacey showed the members that their contribution to her travel with Volunteer Eco Students Abroad programme was money well spent. Jacqui spoke of her experiences in South Africa at an animal conservation park, School and Orphanage and Day Care Centre. Jacqui said that the extreme poverty and poor living conditions she experienced gave her a greater appreciation of her life here at home.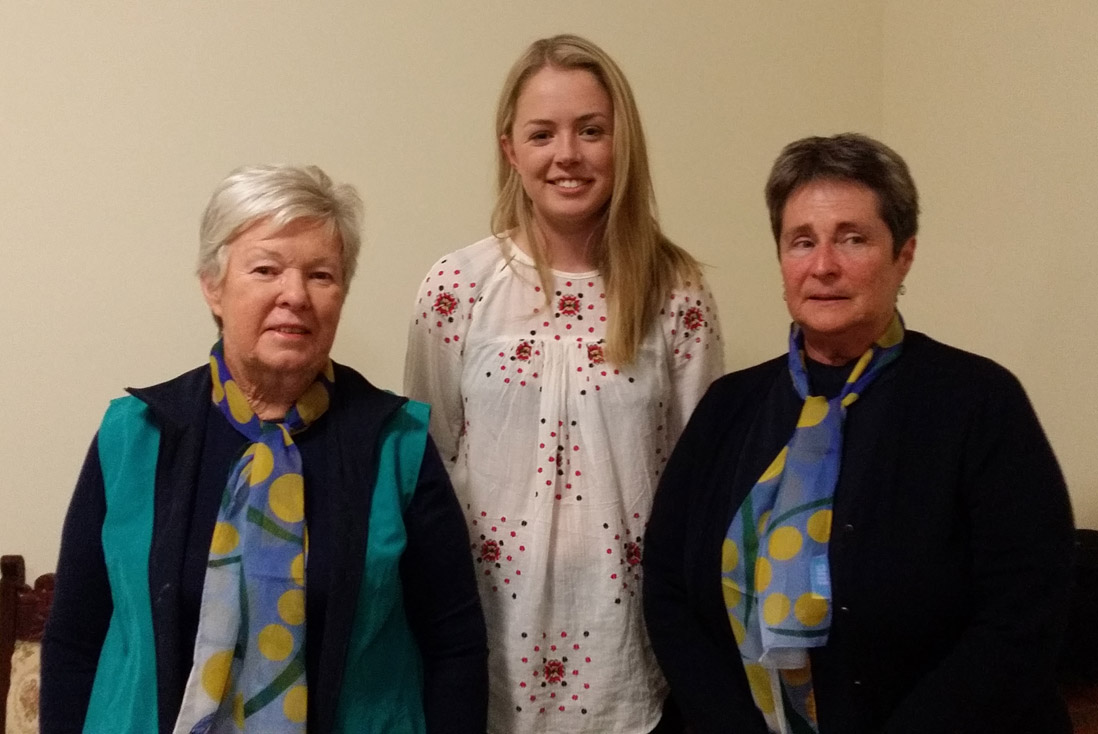 SI Northern Highlands Events