SI Murray Bridge Inc.

follow us on facebook

The Murray River is indeed a popular tourist attraction in South Australia and amongst its many well recognised cities, it stands out above the rest. Murray Bridge is the "crown" of the Murray Region with many attractions for people of all ages.
SI Murray Bridge is an energetic club of dedicated members who have a commitment to making a difference to people's lives. We have innovative fundraising activities to support causes to improve the lives of women and children locally, nationally and internationally.
We welcome new members and would love to see you join us! To contact us simurraybridge@siswp.org
SI Murray Bridge Club Projects and Activities
Read Our Latest News Article
Si murray bridge focus on community domestic violence
The Murray Bridge Soroptimists hosted this very successful DV Forum in May 2016 focussing on DV as experienced by families living in rural areas. The Forum was in response to the candlelight vigils in remembrance of DV victims, held over the last 2 years in Murray Bridge.
The Impact of Domestic Violence on Families
SIMB has a stong advocacy programme of raising the awareness of domestic violence and the services available, particularly in rural areas. Well known Murray Bridge Family Therapist of over 25 years, Linda Martin, was the guest speaker at our recent meeting. Linda spoke about the impact of domestic violence on families in general and the profound impact on women and particularly children. One message that Linda left us with was the fact that there is always hope for those experiencing domestic violence.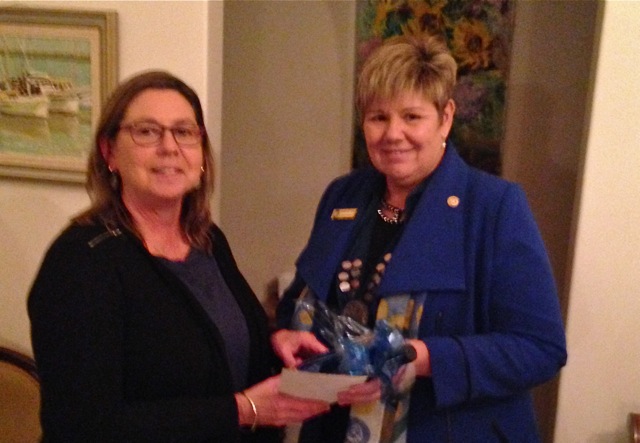 Linda Martin and Bronwyn Heard
Family Room Refurbishment at Murray Bridge Hospital
This was a project that took the club over 2 years to complete. The local midwives selected the furnishing for the room. (Pictured below) President Bronwyn cutting the ribbon on opening day.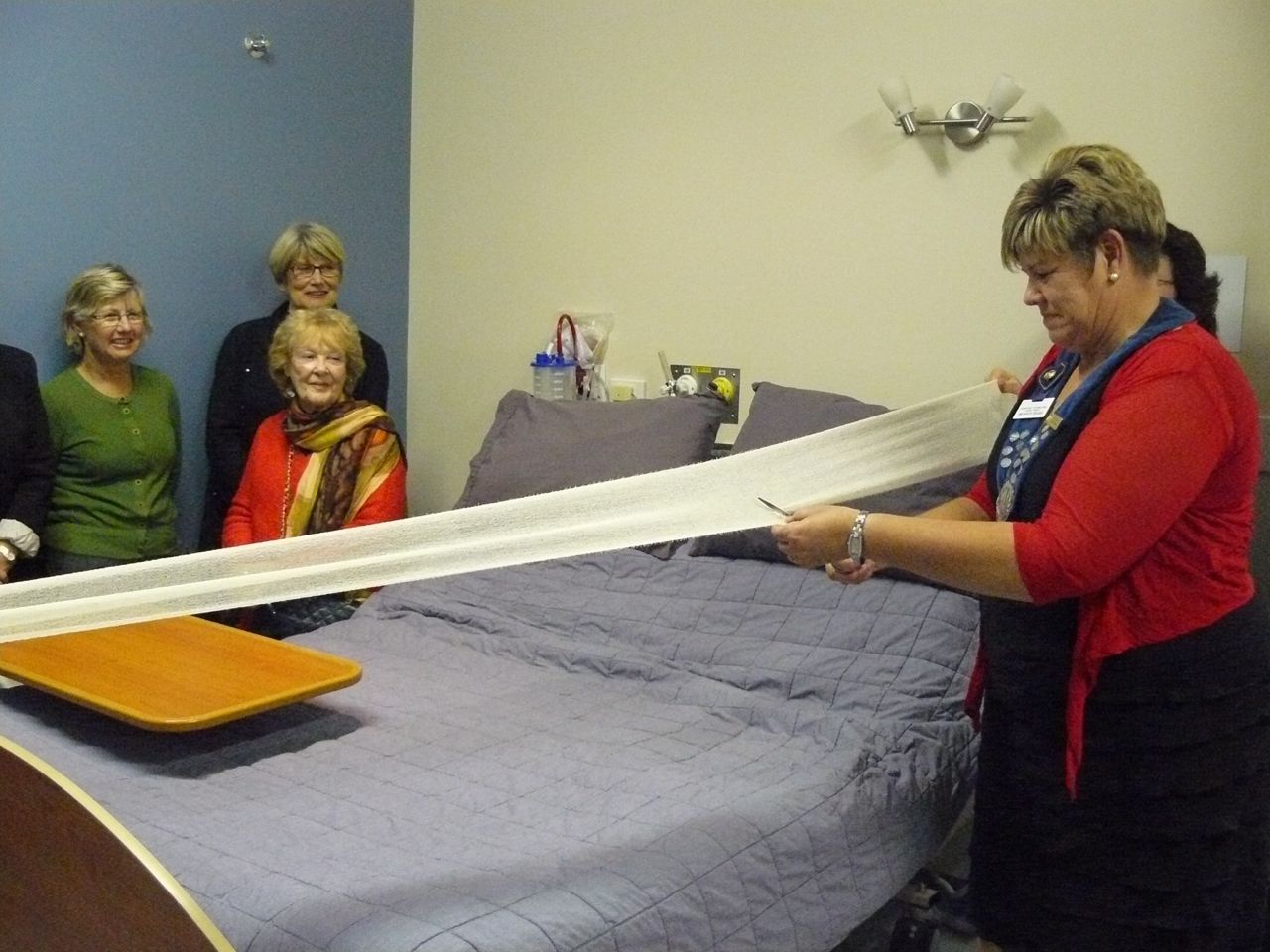 Artificial hands for land mine victims in Cambodia
SI Murray Bridge club were one of the 8 local service clubs who worked together to build artificial hands for land mine victims in Cambodia. This project won an award at the 2014 Association of Community Services Organizations of SA awards night.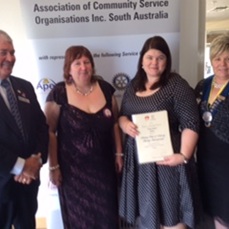 SI Murray Bridge News
Congratulations SI Murray Bridge on Australia Day Awards

Soroptimist International Murray Bridge - in conjunction with Carers SA and Raptcha'u Beauty - held a 'Pamper Day for Young Carers' last year to give four young women (with too much responsibility) some well-earned time off to focus on themselves This community event was awarded the Rural City of Murray Bridge Community Initiative of the Year at the Australia Day celebrations held yesterday. Big congratulations to our President, Bronwyn Heard, for her fantastic efforts in pulling this together. Well done.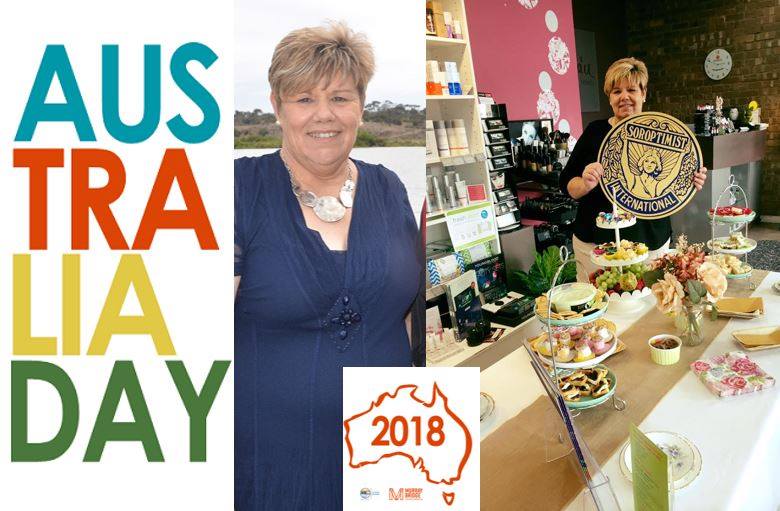 SI Murray Bridge was recipient of two Australia Day Awards and Ruby Eckermann, winner of the award for Young Citizen of the Year, was nominated by SIMB. Pictured Annette Korzeba SIMB President, Ruby and Bronwyn Heard. Congratulations and well done to all members of SIMB.
A Gift from MA Foundation
Soroptimist International of Murray Bridge welcome Athalie McArdle, creater of the A Gift from MA Foundation. The foundation was set up in 2012 after the death of her mother, Mary Ann Slape who lost her battle with cancer. Aware of the expense incurred with frequent journeys to Adelaide hospitals for regular cancer treatment Athalie established the foundation to help alleviate some of the financial worry for cancer patients living in regional towns. Click here to read the full article published in the local newspaper, The Murray Valley Standard.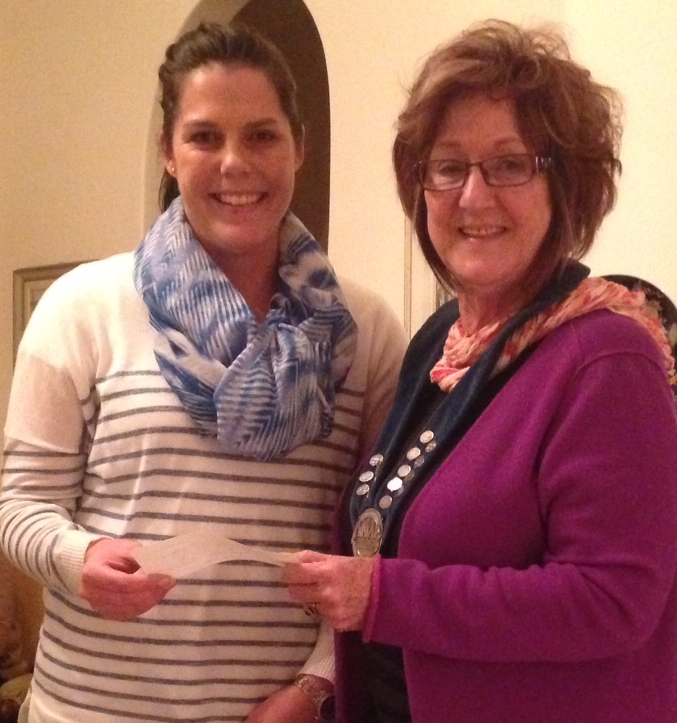 Athalie McCardle receives a cheque from SIMB President Annette Korzeba.
Soroptimist International support Days for girls
Members of Soroptimist International of Murray Bridge recently listened with disbelief, to hear the plight of girls whose education is disrupted because of lack of sanitary items. Read more, courtesy of the local newspaper, The Murray Valley Standard.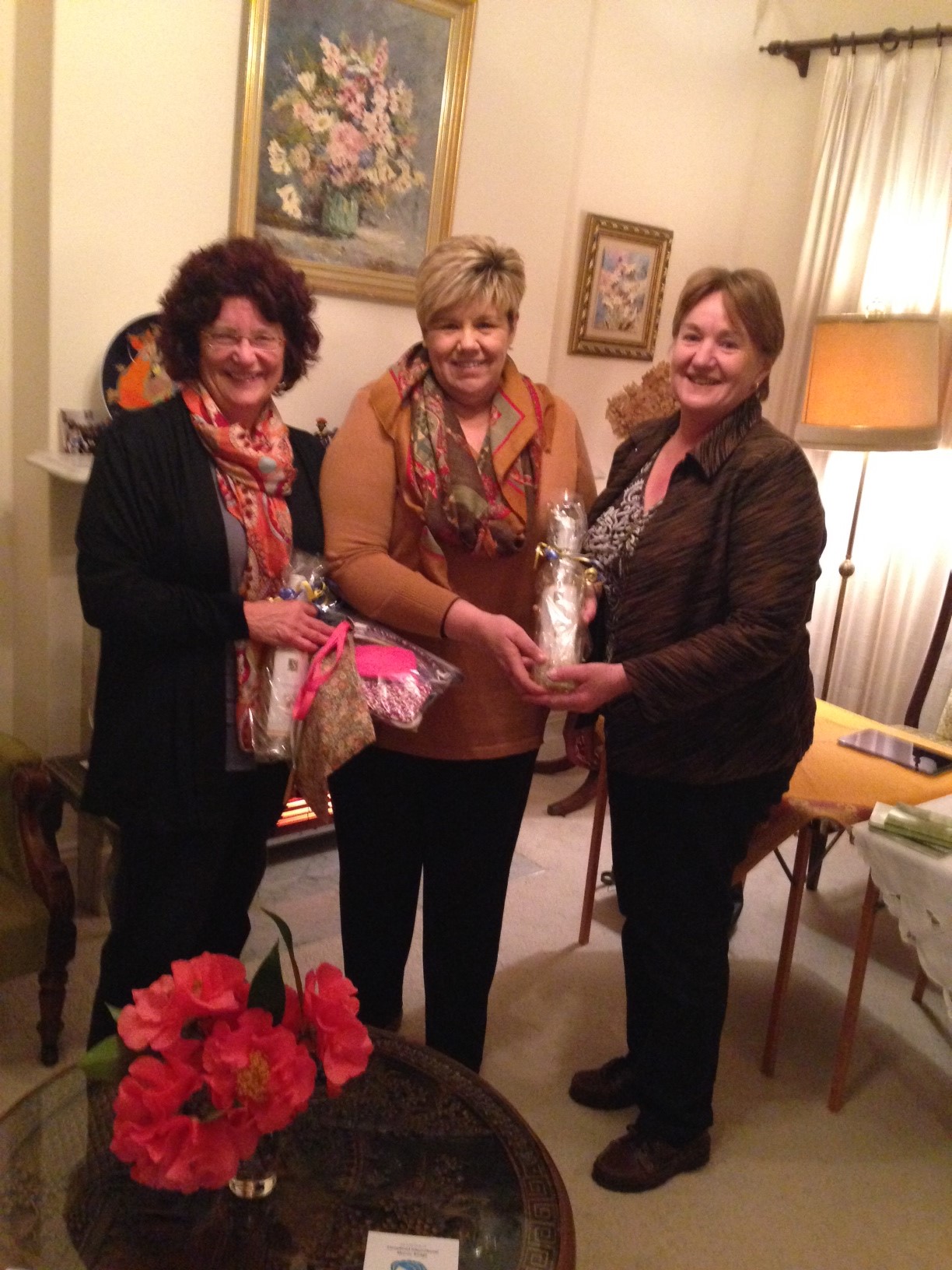 Acting President Bronwyn Heard thanks guest speakers from Girls for Days, Sally Charlton and Katherine Steinert.
Suicide strategy talks to Soroptimists
Standyby Response Service region coordinator Tracey Wanganeen, spoke at a Soroptimist meeting recently, quoting the most recent figures from the Bureau of Statistics, which show Australian deaths on the road in 2014 was 1310, compared to 2864 for suicide. Standby is a suicide bereavement response service offering free 24-hour support and assistance to those who are left to suffer the loss of a family member, neighbour, work or team-mate Read more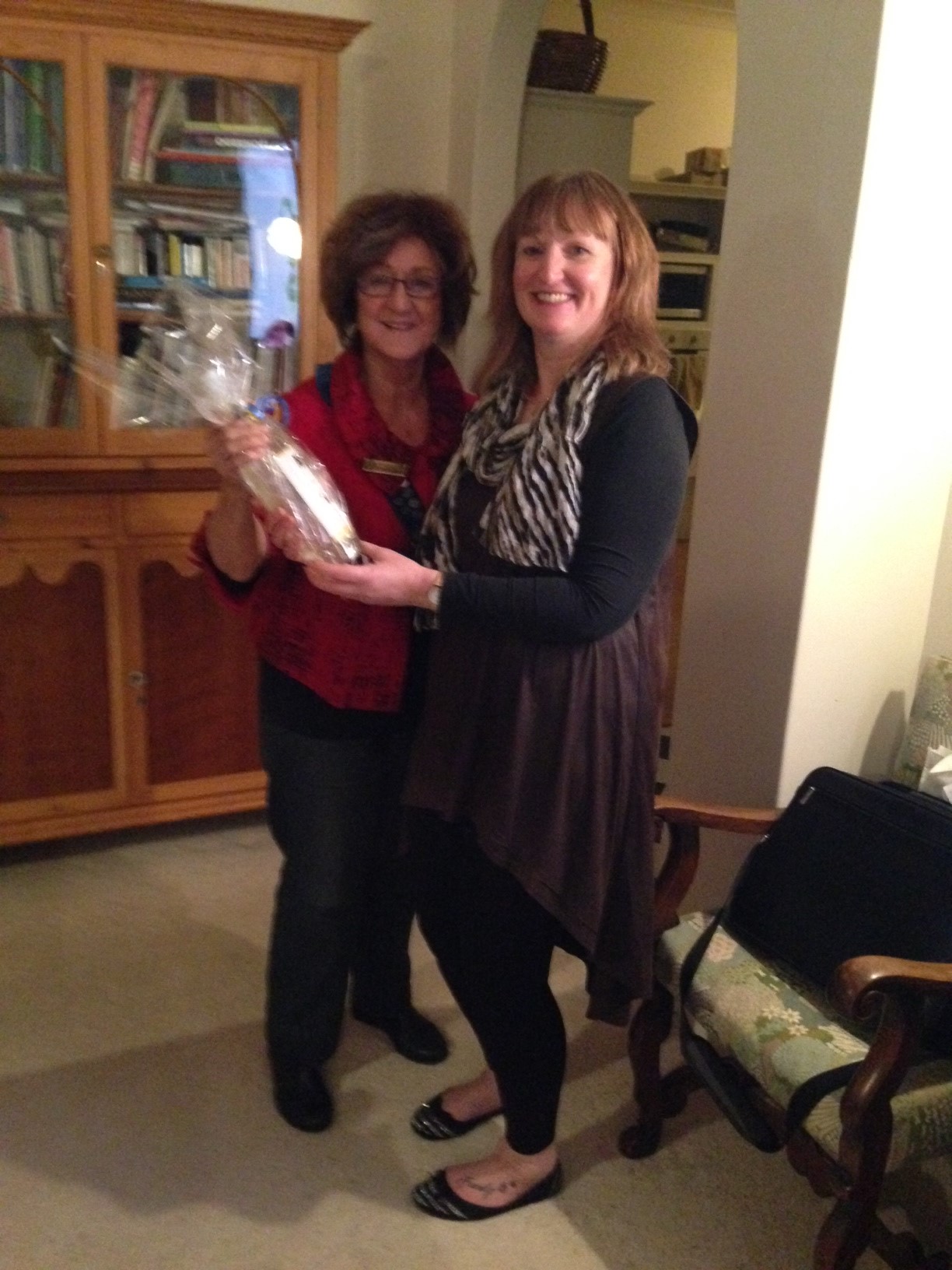 Tracey Wanganeen receives a thank you gift from Soroptomist International Murray Bridge president Annette Korzeba.
SI Murray Bridge Inducts New Member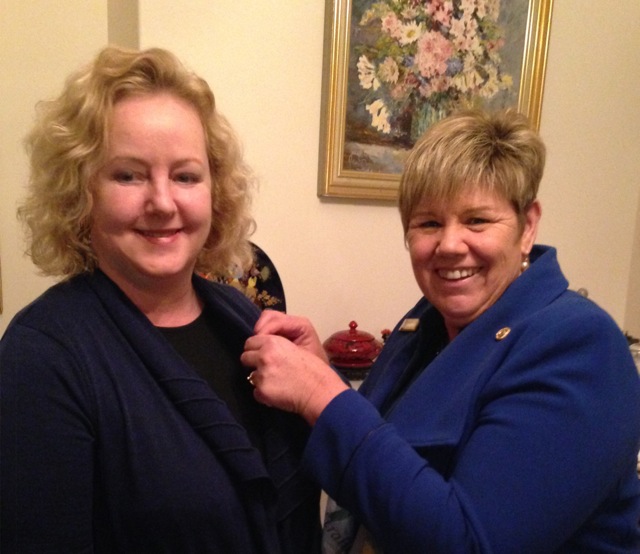 Karen is an Elected Member of the Rural City of Murray Bridge who continues to be a tireless advocate on issues of justice and human rights violations particularly for women.
SI Murray Bridge Events
International Women's Day Morning Tea
Annual event; Sue's Open Garden at Aldgate was held in September. It was a beautiful day and a great success. Details: simurraybridge@siswp.org