CLUBS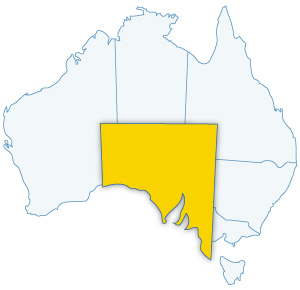 Clubs of South Australia
There are 9 clubs in South Australia. Four clubs in the city of Adelaide and five in the country areas. Clubs meet regularly and have diverse memberships of women who work together to improve the lives of women and girls.
Clubs focus their work on the theme 'Soroptimists Educate to Lead' and along with this theme, the Soroptimist programme goals and objectives for 2011-2015. Clubs develop their own projects that meet the specific needs of their communities as well as being involved in Soroptimist activities and projects on the International arena.
Club Projects are many and varied. Soroptimists raise Awareness of issues affecting women and girls such as our OsteoAction campaign and Mental Health awareness forums, Advocate for social change to improve the lives of women and girls such as our annual 'Walk The Talk' against Domestic Violence events and our suport of the White Ribbon Campaign, and Action through hands-on projects such as providing assistance through school breakfast programs and environmental programs. Clubs hold fundraising events to support Soroptimist Projects such as Birthing in The Pacific with all funds going directly to the beneficiaries. And of course there are always many social events happening with lots of fun to be had and long lasting friendships made.
One of our Soroptimist Presidents once said that "being a Soroptimist is not a commitment it is a privilege". We all wholeheartedly agree! Just keep browsing through the website and you'll find an enthusiastic and active membership of vibrant women.
Each club has their own Page for you to browse through. Find out their latest news, the projects they are working on, their up and coming events and their activities and social events.
Club contact details are provided but you can also click here for any enquiries.